Rachels Story...
In May of 2020, I had several powerful experience with creator angels. I came to understand that my purpose in this lifetime was to help transform fear and separation into love and oneness, to help educate humanity and support others to develop a sense of Who They Really Are.
My purpose involved empowering others to heal and grow and to move from a physical 3rd dimensional body to the 4th and 5th dimensions. I had to bring people together collectively in order to raise group consciousness.
In April of 2021, I started to receive downloads about memberships programmes and the process for the first membership program was planted as a seed in my consciousness. It was launched in August 2021. I ran it for 8 wonderful months with a beautiful group of people, testing and trialling the platforms and programs. Come the new year, I was becoming aware of the fact that the members club need to expand and grow.
In early January 2022 the angels spoke to me again. I was told that the membership programme was now ready for expansion and that a 'support team' was necessary for the next steps. They caused me to remember that we cannot work alone in this life. Certainly not as lightworkers- we all hold greater strength as a unified whole.
The angels had sent an invitation out into the universe to rally a support team for the program and they said that the membership programme would be 10 times more successful when I was able to share it with others and build a team of compassionate, like-minded people to support the vision. They showed me a team of people who were waiting in the future fields of energy, each of whom had something equally important to contribute for the greater good. The 'keys', were how these people were termed. They told me about how my support team was being gathered and they showed me 'a woman with value' who would be of great significance to this journey, who I now know was Debbie.
In early January 2022 the angels spoke to me again. I was told that the membership programme was now ready for expansion and that a 'support team' was necessary for the next steps. They caused me to remember that we cannot work alone in this life. Certainly not as lightworkers- we all hold greater strength as a unified whole.
A little over a week later, I received a message from Debbie Pike.
I had first met Debbie in 2018. I had gone along for a mediumship reading following the death of my Grandfather. I had always been connected to the angels, intrigued by spirituality and the metaphysical. But at this point, I was still firmly rejecting a career in anything spiritual. However, as we chatted, I heard myself encouraging Debbie to run Angel workshops. Debbie says that it was me, all those years ago, who persuaded her to start the angel workshops. Naturally, I attended every one, and in the process, I grew my wings. I wouldn't be where I am now without her loving care and kindness. She was, and still is, a powerful mentor to me and a beloved friend.
The message she sent was unexpected. She wanted to talk to me about writing her book for her so we arranged to meet 24th January. On the morning of that day, the Angels gave me the image of the queen of earth and told me that the seeds I had planted had been earthed into reality and were manifested. I didn't know exactly what seeds they were referring to, but I knew that something exciting would happen on this day. Lo and behold, Debbie hired me to write her book and as if that excitement wasn't enough, what happened next came as a bigger surprise.
I happened to mention the members club in conversation. I showed her the platform, what I'd already created and explained that I was now in need of recruiting more members. Debbie excitedly exclaimed that she had been wanting to develop a similar program, she just didn't know how to create it. She had a similar vision, of a spiritual hub for the community. The angels had shared the very same vision with her. The energy in the room was electric as we both realised that this meeting wasn't just about collaborating on writing her book, we had also been brought together to collaborate on a new spiritual membership hub. Together, we knew we could make the platform bigger and better. It could grow! As we chatted about the hub, in the restaurant we were seated in, the fruit machine behind her head flashed and caught my eye. In bright bold digits the number 111111, lit up the display. I knew the angels were rejoicing! This was the moment they had promised. Debbie was the woman of value, my spiritual team mate.
Suffice to say, I shed a bit of a tear on the way home. The angels had delivered beautifully and I was overwhelmed and in awe of the process! They had brought two dreams together for the greater good of the community.
Since that day, Debbie and I have worked tirelessly to create Divine Rays Spiritual Hub. We have listened intently to the angels guidance. We have spent many hours meditating and seeking their counsel, downloading their instructions and considering higher possibilities. There's not one detail of the hub that has been left to ego or to third dimensional thinking. Divine Rays Spiritual Hub was literally born of the frequency of love and compassion.
Debbies Story
As a practicing medium, I had done lots of readings. The angels, Jesus (my guide) and departed loved ones were inspiring people to identify their life purpose. I noticed as people enjoyed their readings they wanted to develop their skills and additionally didn't have or know ways to start their own spiritual businesses.
I wanted to create a hub where, under one roof, people could connect to like-minded people and where I could expand my Divine Angel Academy of Excellence and replace it with Divine Rays Spiritual Awakening Academy. I was already running workshops and they were in high demand but there just wasnt enough of me to go round.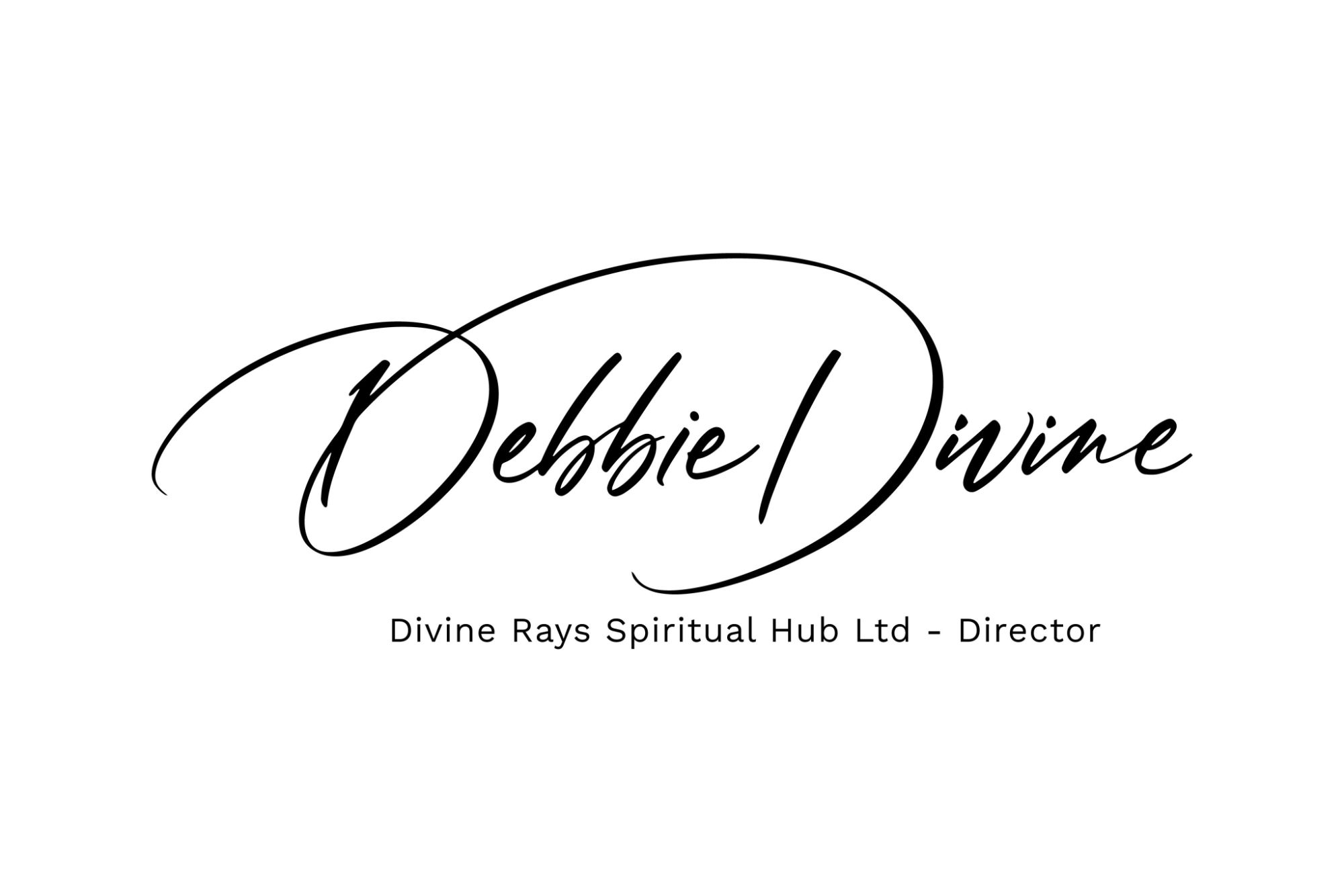 I wanted to create a hub where, under one roof, people could connect to like-minded people and where I could expand my Divine Angel Academy of Excellence. I was already running workshops and they were in high demand but there just wasnt enough of me to go round.
Additionally, long-term mediums were coming to me wanting training and I was unable to find the time to give them the support they asked for. This was causing a problem. My readings were booked up 3 weeks in advance and I was very busy with the psychic parties.
I had seen Rachel's membership platform and loved the idea of the app, so I decided to ask her if she could tell me more about it, in the hope that I could implement something similar and improve my own facilities. When Rachel started to explain it to me, I realised I wasn't very technically minded and it would take me some time to learn, plus many hours to create. Yet, I had so many clients and people following me asking for my services.
I explained to Rachel what I was trying to achieve and we realised that our visions were the same. As we discussed our wishes for the hub, I understood fully that we needed to collaborate to offer much more value than what we could offer individually. We had been brought together because of our strong angelic connection. I was Rachels mentor in the early days of her journey and I had guided her to strengthen her connection to the angelic realms. Rachel was phenomenal at IT, new projects, bringing people and groups together and her workshops and meditations have helped and inspired many people, so by bringing us together in partnership we knew that could work for the community to empower and enlighten them on so many levels through the channelling of the angels.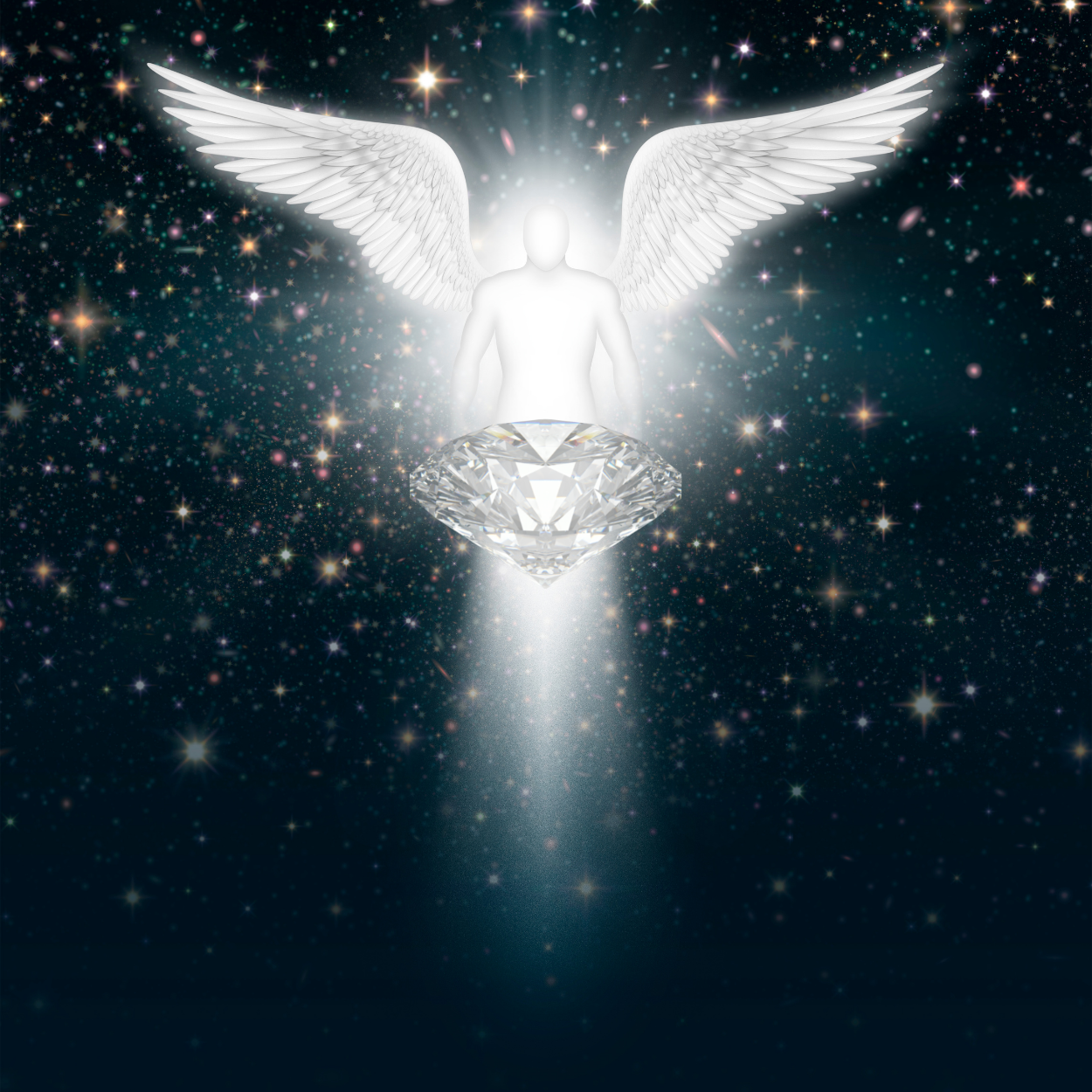 When Debbie died following her car crash in 2007, she was met by the Archangel Gabriel. Gabriel told her that part of her purpose when she returned was to help humanity understand that the greatest power they possess is the diamond within them – love. Gabriel washed Debbie with her diamond white light, infusing Debbie with her peace and love, before she was returned to her body. Gabriel has been a part of Debbie ever since, an aspect of her divine consciousness remained imprinted on Debbie's heart.
Gabriel impressed upon Debbie that the diamond must be used in the hubs logo.
Archangel Gabriel is the keeper of the great cosmic diamond. He is a pure white Archangel who emanates the pure white angelic rays. He represents the higher aspects of purity held within the hearts of human kind and he is overseeing the purification of the planet as well as all of its inhabitants. The diamond purifies and clears the old with its sharp edged power and provides clarity of higher dimensions, clearing you of all negative energies and helping you to reach higher levels of ascension.
Archangel Gabriels twin flame is Archeia Hope. She is the rainbow rays glimmering within the facets of the diamond. Her rays helps to inspire hope, faith in possibilities and trust in your heart and in the greater plan. She provides opportunities and opens new doors on your path.
The diamond in our logo represents the overarching missions of the hub – purifying and releasing the old and helping you to ascend; inspiring you to feel hope, explore possibilities and trust in your heart and the divine plan for your life. Together, Gabriel and Hope have infused the cosmic diamond clarity into the matrix of the hub. They will clear the clutter around your challenging situations so that you can see the higher perspectives and opportunities for growth.
St Paul and The Hub- The Patron Saint of Spiritual Searcher's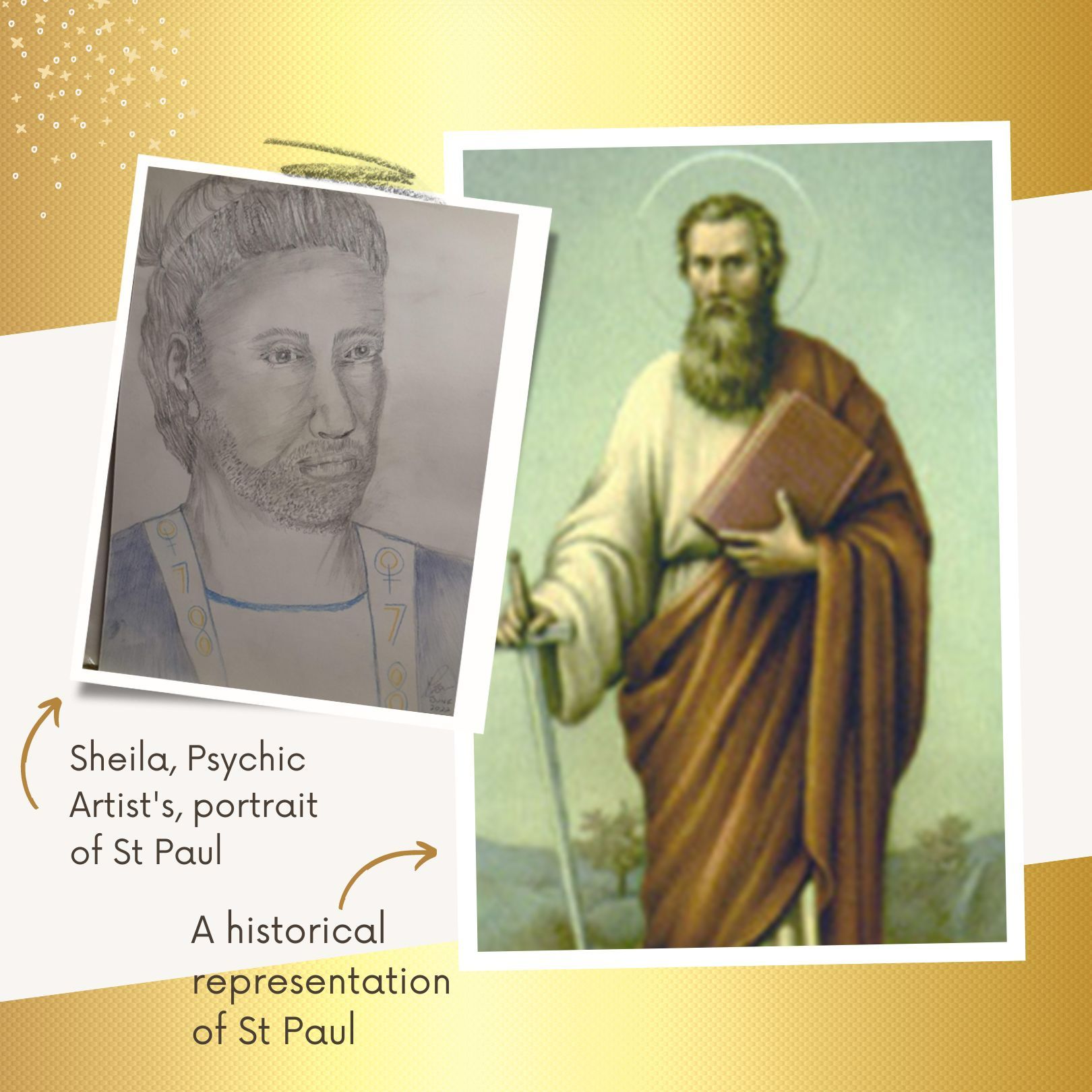 In August of 2022, weeks before The Hub was due to open it's doors, our lovely Contributor, Sheila Moore, an incredibly connected and gifted Psychic Artist, contacted us to say she was visited by a male spirit who felt very high vibrational and who had a message for The Hub. Sheila drew the male spirit and then arranged to visit Debbie at home so that we could establish who this visitor was and what his involvement was in the hub.
Upon connecting with the Spirit, we established that it was Ascended Master, Saint Paul.
Debbie has worked with Jesus, Archangel Gabrielle, Archangel Michael, Mother Mary, Mother Theresa,Martin Luther King, Nelson Mandela, Albert Einstein, William Shakespeare, Princess Diana, and many more. And for the first time, she had the privilege to meet St Paul.
It was Debbie's guide, Jesus, who informed Debbie of who he was. Debbie recalled the moment the introduction was made and said "When I told Sheila, both her and I received goosebumps!"
St Paul proceeded to channel a message through debbie...
"I am Saint Paul. I will be leading the development of the hub and the Divine consciousness that will change the vibration of Mother Earth. I am the gatekeeper to this process but I will lead with Jesus and the Archangels to help infuse love and divine light into the souls of those who join and learn.
Just as I turned Christianity into a worldwide religion many years ago, it is time to turn Divine Consciousness into a Global collective intelligence, used on a day to day basis, as part of your own inner intelligence, connected to your inner divine light mission that connects directly to Global Source.
I will help compose writings, teachings, affirmations, discussions and allow your spirits to soar like eagles as you access places you never thought possible. This is all achievable through the power of faith and divine love. These will cover areas such as frequencies, dimensions, multidimensionality, ESP and vibrations.
For you all come from the same place, you are all awakening and responding to your calling. The hub is the catalyst to the Divine Consciousness Movement that takes us into the 21st Century. This is the unity of all countries and all nations under one Divine Light Source, Love.
I look forward to guarding, guiding and working with those who choose to connect with me."
Saint Paul, 30.08.2022
Upon analysis of the numerical date, Divine Decoder, Michael, established that the number vibrates at "Love", "on a deep level". He said, "It is about lots of learning and teaching which will empower people through the word of love."
Suffice to say that St Paul's support and guidance, along with Jesus and The Archangels, is a great honour for the Hub and we continue to connect with him regularly along with the other divine guides to continue the good work of the Hub.