Are you passionate about spirituality, personal growth and wellness?
Would you love to share your knowledge and wisdom with like-minded people?
Then join us!
At Divine Rays Spiritual Hub we are always looking to grow our group consciousness. To connect and collaborate. We are looking for volunteer contributors who have heart centred, open minded and loving energies, to add value to our ever-growing list of content on our amazing platform.
Whether you want to be a regular contributor or just want to share your view on a particular spiritual, holistic or wellness topic, our audience is eager to learn from you.
We are looking for:
Blogs
Articles
Pre-recorded video classes, lectures, workshops and sessions
People who would 'go live' with our audience, providing a session of spiritual or wellness interest
Regular contributors who can offer at least 1 piece of content per month to our hub, as part of our regular monthly content
Blogs and articles - anything from 300 plus words but submissions must be relevant to the spiritual, holistic or wellness industry. They can vary from practical advice to light-hearted stories. We're not looking for professionally written pieces; this is an opportunity for everyone to share something with others, for inspiration, empowerment or teaching. You don't have to worry about your spelling or grammar, as our team will check each article, and if any changes are required we will send it back for your approval before publication.
Video classes, lectures, workshops and sessions – providing us with a weblink to the video (youtube or vimeo) or sending the original recording to us for us to publish.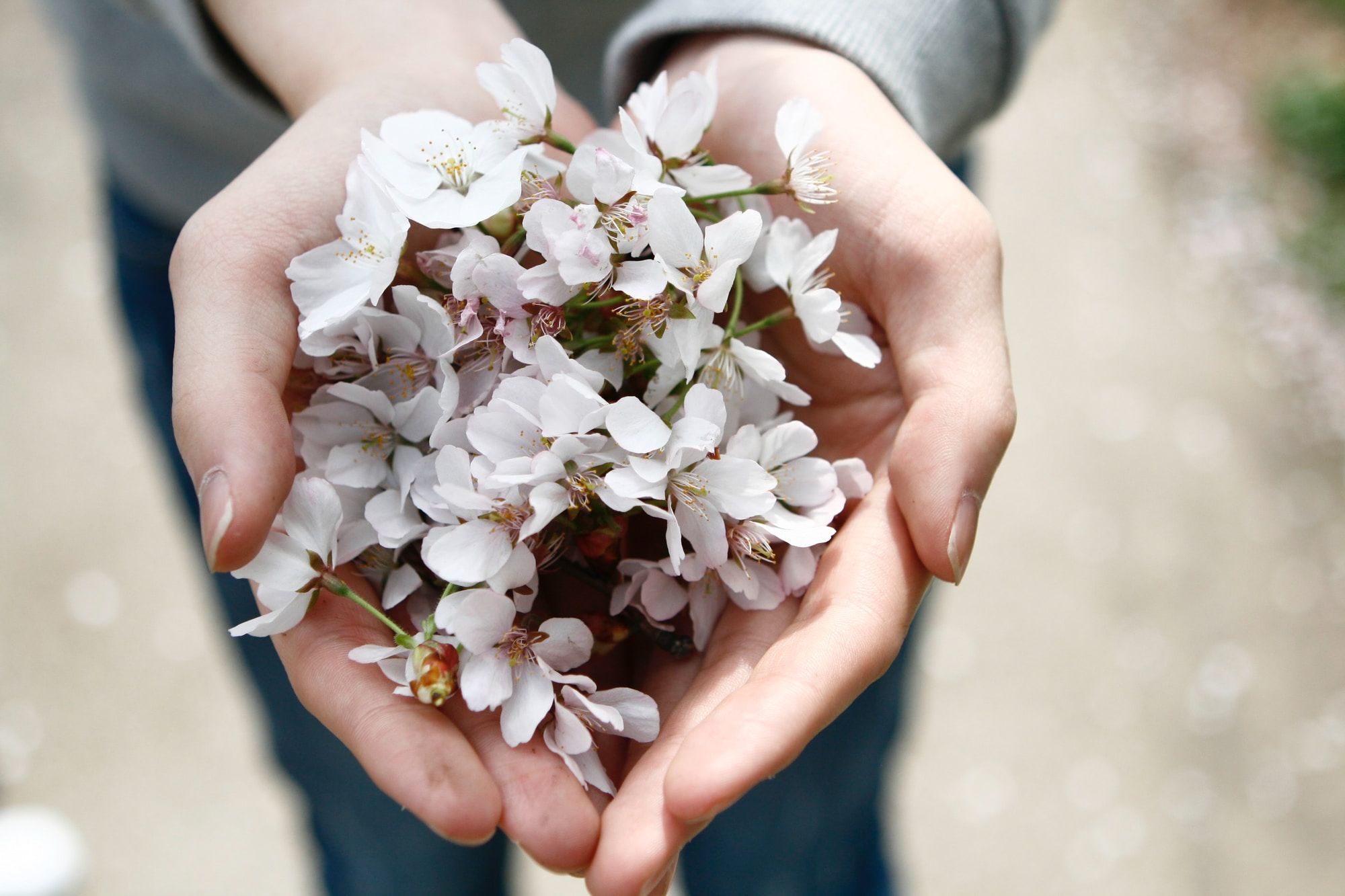 Benefits for Regular Contributors
Support and connection with an ethical, trusted, loving, spiritual community
The warm-hearted feeling that comes from knowing that you've been able to contribute towards anothers personal growth
Regular contributors can apply for 15% off of full membership to the hub with all of the benefits that membership provides (regular contributors have to agree to make 1 submission per month to qualify for 15% off)
The opportunity to advertise your spiritual services and offerings to a large, engaged audience. You can advertise your services in 'The Directory', your events in the 'What's On', and your items and products for sale in 'The Shop' and up to 10 personal, website, shop and social media links within 'Your Profile', not to mention how your services are organically advertised everytime you share valuable content with our members
Your contributions shared and promoted with all of our members throughout the hub, on our social media pages and in monthly content emails
The chance to be showcased as 'practitioner/business of the month'
Invitiation to our 'contributors' meet ups and events
Networking opportunities for all contributors
Depending on how well this hub develops, there could be endless possibilties for growth for key contributors!
All regular contributors get the opportunity to advertise and promote their offerings in our hub directory. However, you dont have to be a member to advertise in the directory. Non-members are able to advertise their services to our engaged audience, in the directory, for only £10 a month! Apply below.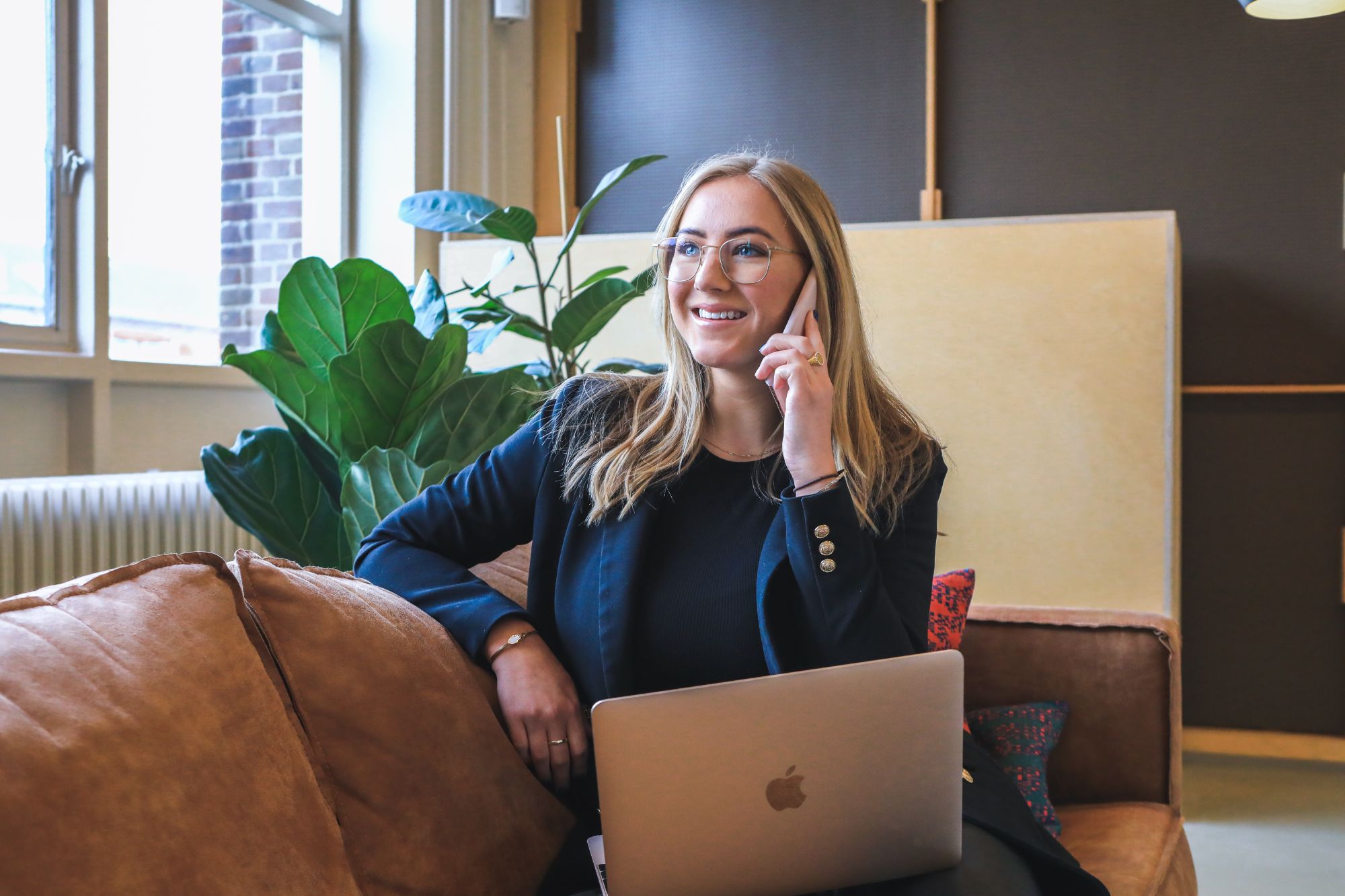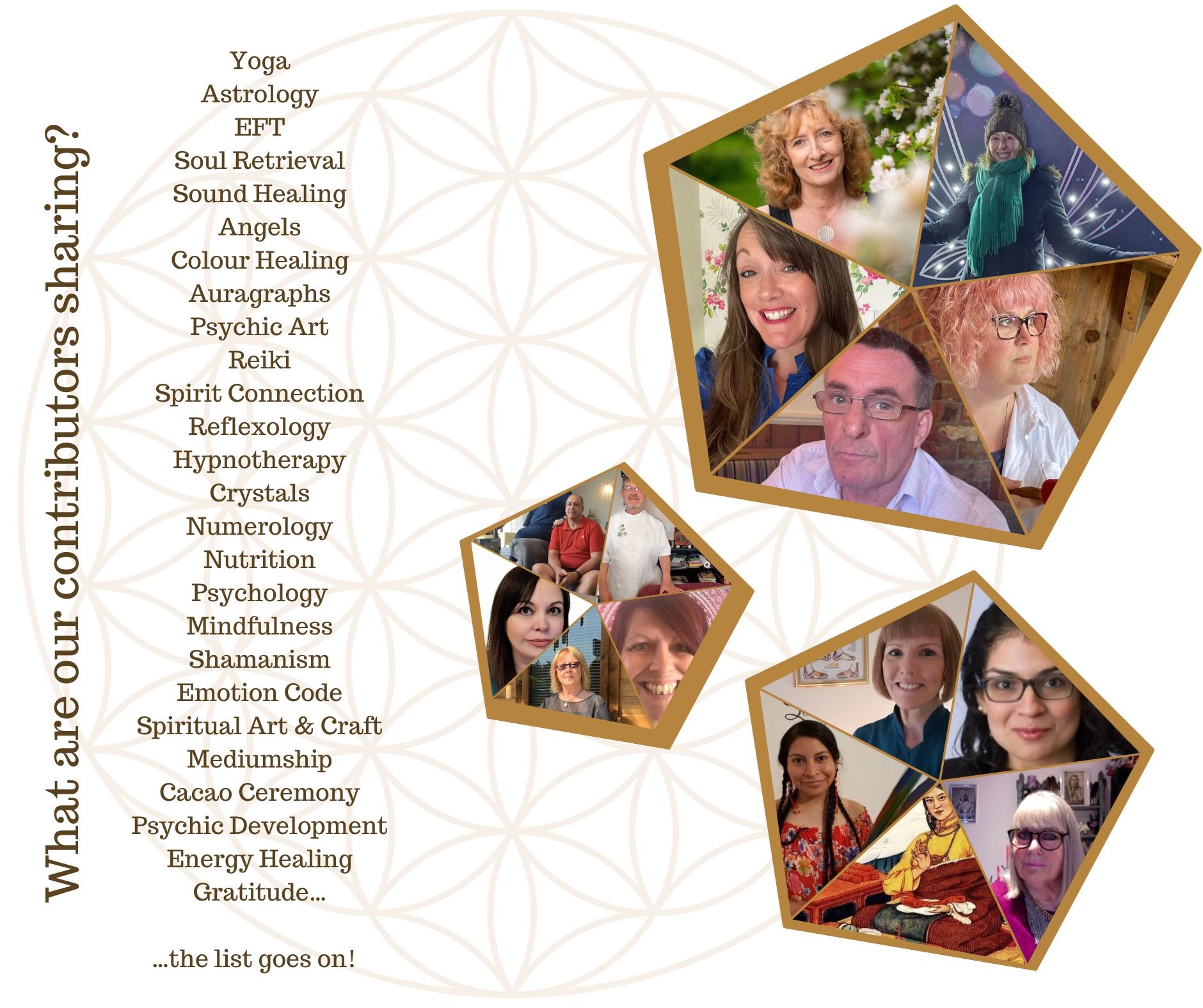 Meet the Expert Contributors
Meet some of our hub experts and key contributors!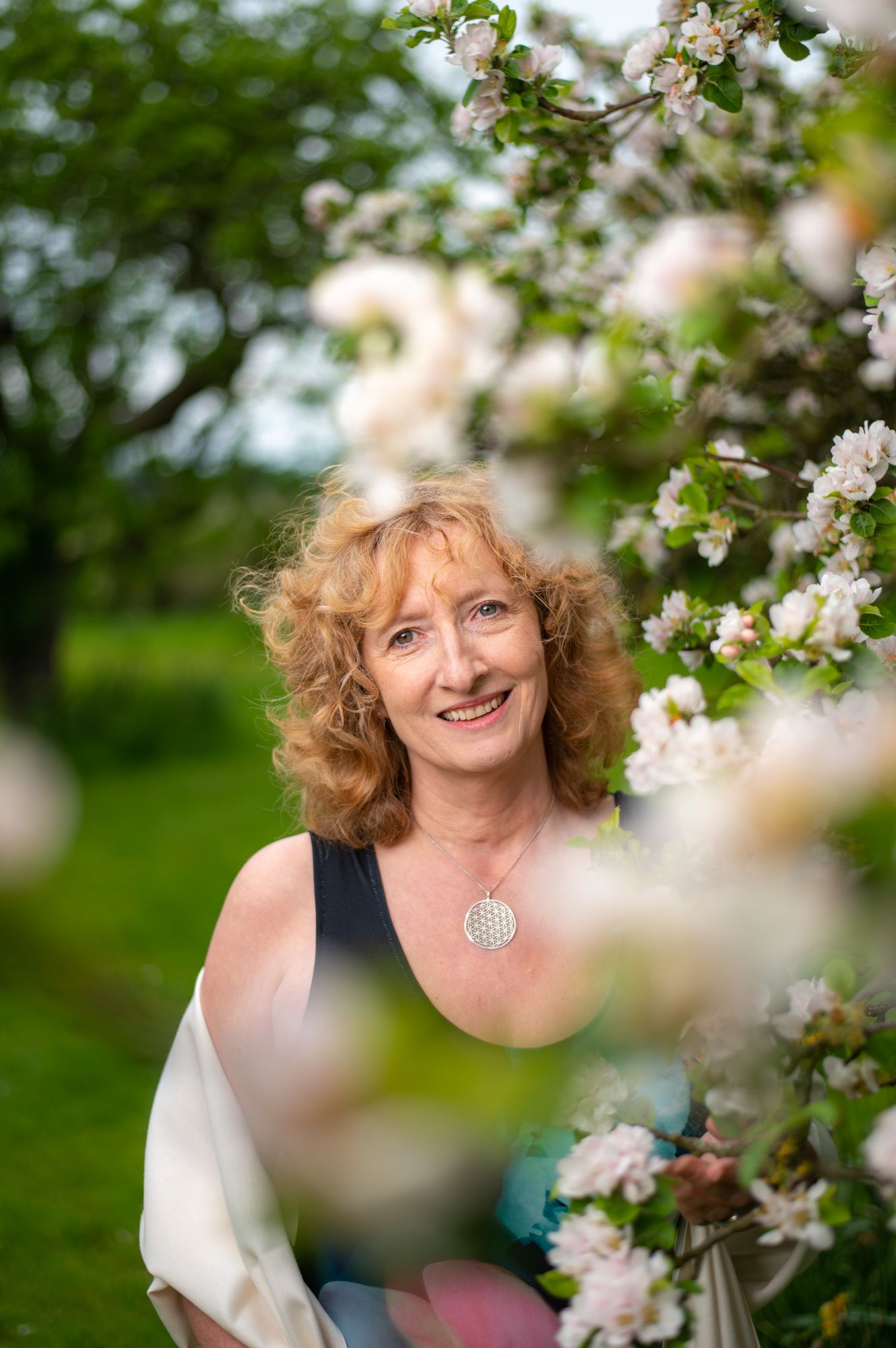 Hi! I am an experienced Course Trainer, Intuitive Coach, Psychic Consultant, Mediator, Mindfulness Practitioner, People Maps (personality profiling) Practitioner, Chakra Dance Facilitator and Reiki Master. I also have many years of experience as a Manager, Head of Department and Project and Events Co-ordinator in Marketing and Educational organisations.
I feel my mission, and life purpose is to help others to go on their journey of self-discovery. I wish to encourage, uplift, inspire and empower others to achieve all that they dream of and aspire to become. I have never been afraid to look deep within myself and live by my motto "choose to know yourself first", which is at the core of everything I help others achieve. I have learnt, and continue to train in, a variety of skills I am passionate about and which I know will be of immense help in empowering others. Because of this, I can offer you something very unique and special.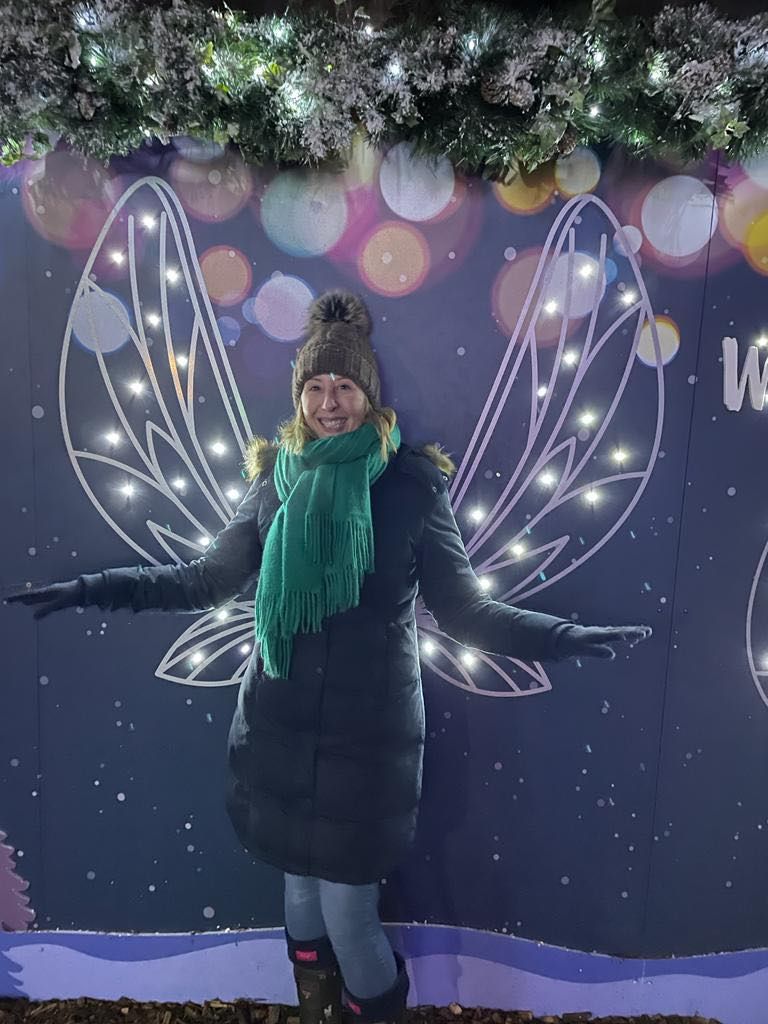 Who likes to feel good? I do. That feeling of contentment when you feel all warm and fuzzy inside, wishing you could bottle it and share it with others. Health and happiness is what I strive for. Whenever asked what I aspire to, to make a wish or when manifesting, this is always at the core of my desire.
I enjoy leading a healthy lifestyle; the feeling of physical activity and feeding my body with nutritious foods. That's not to say I don't like to indulge; it's about finding a balance and what works for me. I love a ritual, connecting with my spiritual team, meditating and my crystal collection to name a few. Anything to make me feel harmonious. I don't have a strict routine; I just do what feels right at the time by stopping and listening to my body and what it craves.
Nothing I do is new or 'out there'. It's already been done. But I like to remind myself of the simple things that evoke energy and peace. And I'd love others to feel the same. So this is me. Wanting to share with you what makes me sparkle!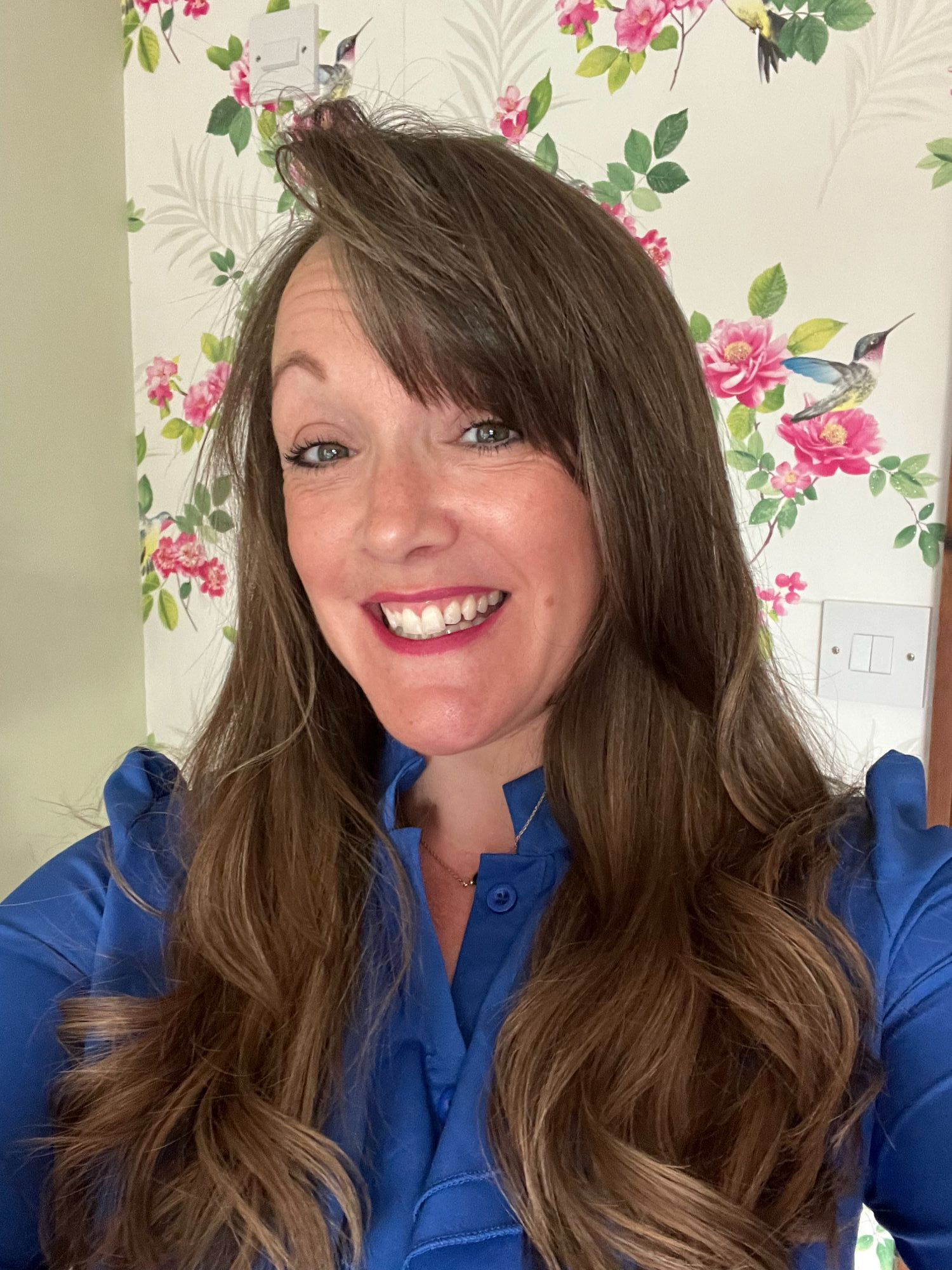 Hello, my name is Suzi I am primarily a wife and mum to 3 head strong children along with a menagerie of animals and an equally as difficult to control husband and house!
I work mostly with colour, colour healing colour readings and also how colour can be used as an energy in our lives to uplift us and bring us the energies we need. I work with energies as a whole and believe that they tell us a huge amount more than we very earth bound humans appreciate. I also incorporate numerology into my work as I have a passion for numbers and the energies they also carry which also link in with colours.
I am a qualified Reiki healer and I like to incorporate colour into reiki to use the energies of colour to amplify the healing.
These are the elements I practise within my holistic work and I will be sharing about the benefits of colour, but I do want to also offer something a bit different. I have 3 very head strong children and one of them has ADHD. Now, I am not for one moment going to try in any way to make out I am any kind of expert but what I'd like to offer is maybe a small blog here and there of a kind of account of our lives as a family living with ADHD in the hope that it can offer some comfort or support to others who may be struggling.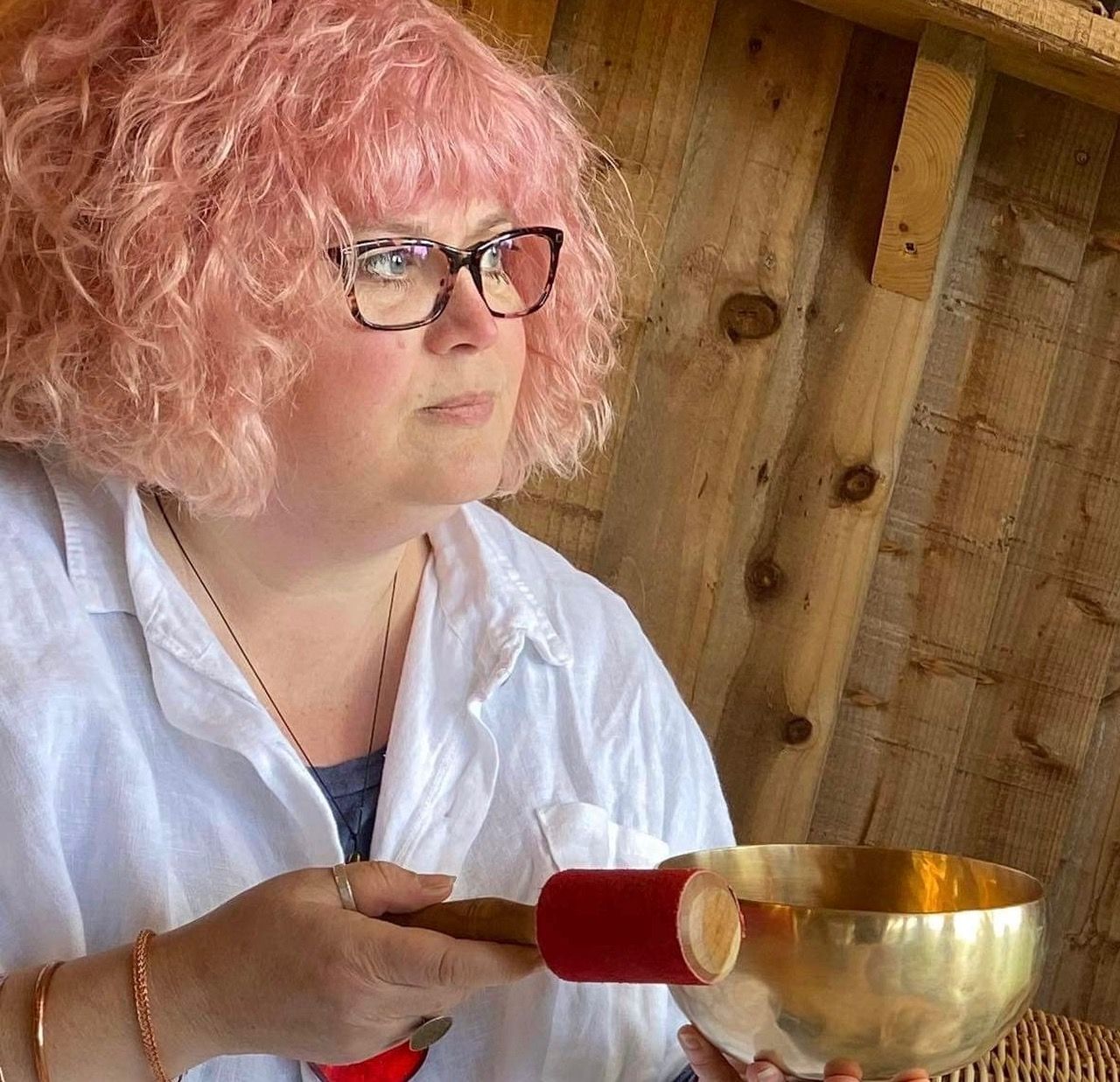 Hi, I'm Sue and I'm thrilled to be part of the hub and can't wait to start connecting and creating our spiritual community with you all.
I'm a qualified life and spiritual Coach, Reiki 2 and Angelic Energy Healing Practitioner, and also work with crystals, oracle cards, meditation and the angelic realms to support my client's healing and wellbeing. I have recently completed a foundation certificate in integral sound healing and am now studying towards a diploma in Integral Sound Healing. In collaboration with 2 of my favourite spiritual friends we run "Three Angels Spiritual Retreats" combining activities to rebalance and restore the mind, body and spirit.
I'm also a beekeeper (which I have found to be a wonderful meditative practice in itself) and with my husband (Andy) we currently look after 16 hives. We love anything creative and we have created a range of natural products from the beeswax and more spiritually focused products for the home and gifts.
Within the hub I'm looking forward to sharing articles, videos, blogs and meditations on a wide range of topics such as Energy healing, sound healing, spiritual life coaching and bee keeping.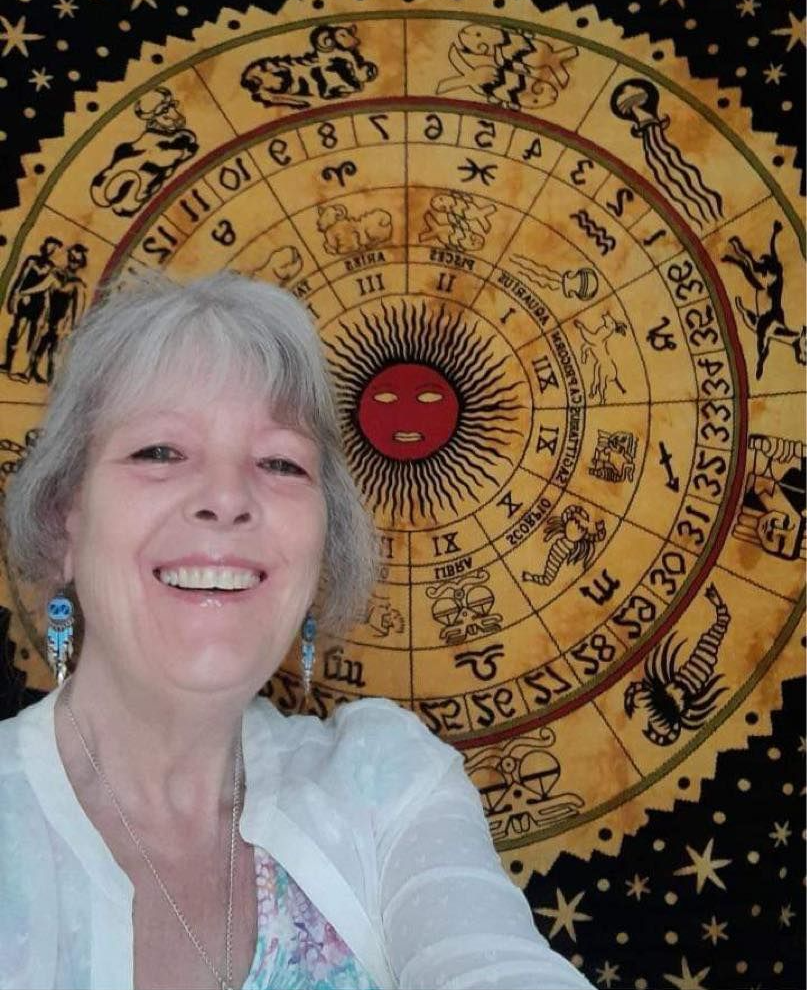 Hi! My name is Jackie and my passion is astrology. I've been a practising astrologer for 30+ years. I come from a family of astrologers which include my mother, my aunt, my sister in Australia and at present I am teaching my son who is making considerable progress.

I truly believe that the astrology chart is one of the best tools there is for self knowledge, my role being a spiritual advisor, using my astrological skills and intuitive gifts to help access our full potential.
I get asked a lot about relationships, careers and money but astrology covers a wide range of things. I've even done charts for dogs and a cat! Yes your pets even have little personalities too!
I have written astrology charts for two producers of 'Big Brother' and 'I'm a Celebrity' - my claims to fame! I've travelled extensively all over the country in my motorhome attending various different holistic and MBS fairs, house parties, talks, teaching, and having interviews on local TV.
I am an avid animal lover and I'm passionate about art. I have created and use 'talking stones' as my planets for divinatory readings. I also love to paint memorials for pets in spirit and loved ones in spirit. I'm looking forward to sharing all of this on the hub.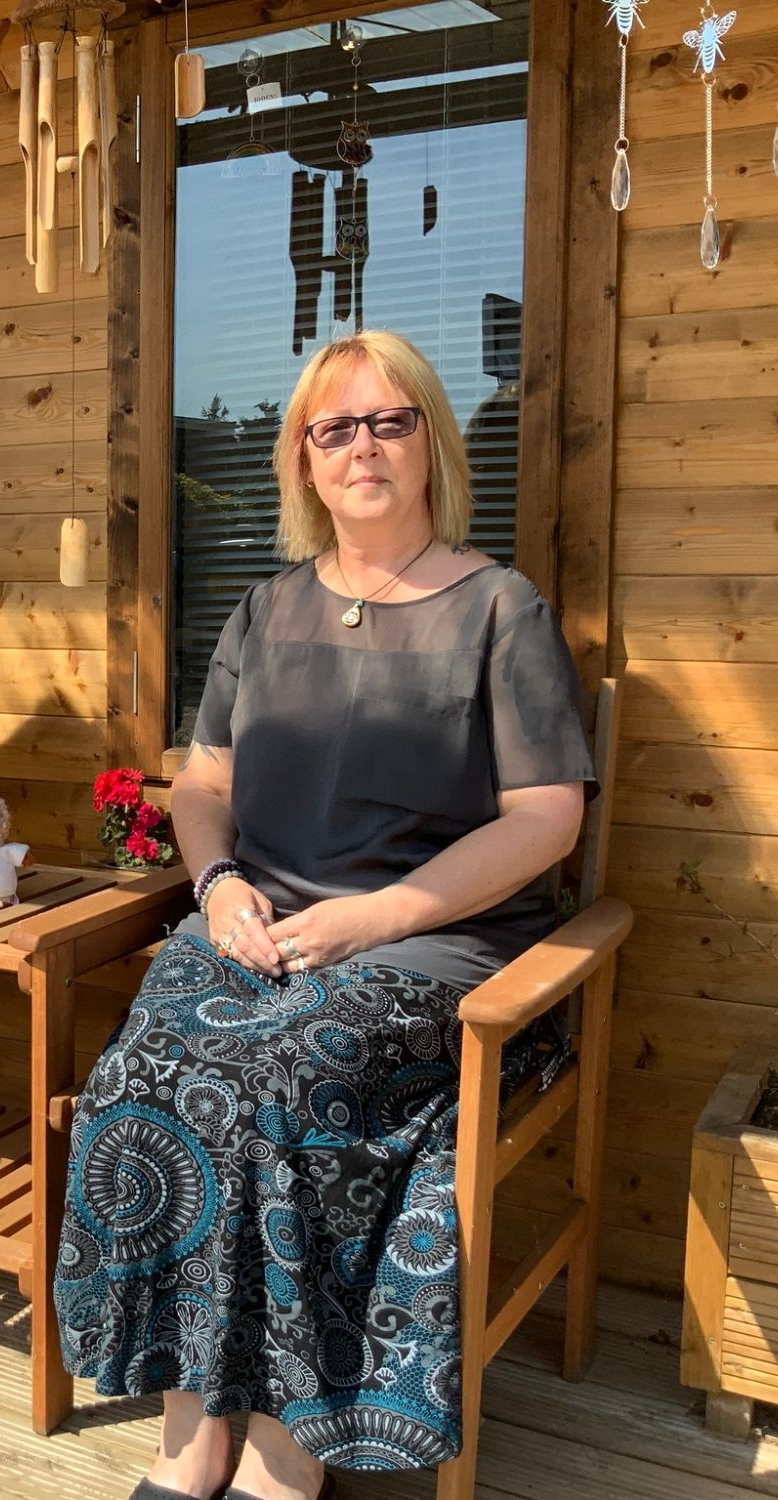 Hi! I'm Shelly and I am a Reiki Master and Teacher, Crystal Practitioner, Laughter Yoga Leader and qualified
in Indian Head Massage. I also hold mediation groups and give spiritual guidance. I have a
beautiful cabin in Wisbech, Cambs where I carry out my treatments and hold my meditation groups, but I can also come to you.

I sell ethically sourced crystals, oracle cards, singing bowls, quality incense and burners plus much more. I am trained in Health and Social Care. I am currently training to become
an Emotion Code Practitioner. I hold group meditation sessions for staff in the workplace too.

I knew from a very young age if I held my hands on people I could take their pain away, this was before Reiki was even heard of in my area. I didn't know what it was, I just knew I could do it. As time progressed I knew I wanted to help people professionally, Reiki was
put in my path and it served to hone my craft. Since then I have developed and evolved and now I work with Ascended Masters, Higher Vibrational Beings and Angels.
I love to work with energy and connect with people all over the world.
I have found that I can feel the vibrations of crystals and love to use them in my healing sessions and I now like to use the vibration of sound as well, using singing bowls, tuning
forks, shamanic drumming etc.
I feel that I am always learning and evolving and love to help others on their journey either through hands on techniques or with guidance and meditation. And I am always
available to talk about crystals, energy, the universe and everything in between. I'm looking forward to sharing my knowledge about all of these modalities with everyone on the hub.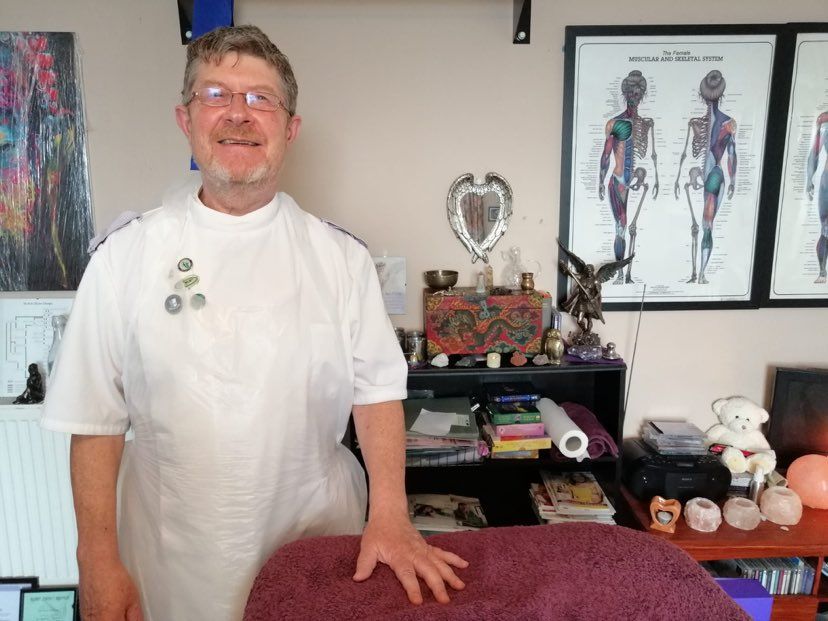 Hello, my name is Tony. I am a remedial holistic therapist and Master Reiki Teacher and my business, The Haydn – Mary practice (both middle names of my lovely late parents) is now 22 years young. My approach has always been geared towards treating the whole person - all parts of us have to be treated to restore well-being. My aim therefore is to always have something in my treatment tool bag to be able to help someone.
Presently I offer the main various types of Massage; Manual Lymphatic Drainage (Vodders); Sports Performance and Remedial Therapy; Usui Reiki; Angelic Reiki; Dowsing; Chakra and Emotional Balancing; Oracle Card Readings (through Angelic Kingdom of Light); and varieties of other modalities.

My journey into spirituality and energy began in 2004 where over a period of a year I had so many "coincidences" happen that I couldn't explain which all lead me to Usui Shiki Reiki. My coincidental journey has continued in many different parts of my life and I am honoured to be able to sense guidance from what I now feel is divine synchronicity. I have journalled all of these synchronicities and I would be happy to receive blogs on any of your amazing and magical synchronicities as well.
It was the most mind blowing synchronicity that nudged me to become a key contributor of the hub with two of the loveliest and most gifted people I know – Rachel and Debbie .
I will be offering group distance Usui Shiki Reiki to all of you who would like it on a weekly basis. This I feel is the most powerful contribution I can offer – especially noting that during a reading with Debbie at the end of 2021 Dr Usui himself had been waiting in her angel room all day for me to arrive. Imagine that!!! During the reading he stepped forth and proceeded to tell me through Debbie that he was going to be my guide and would take me higher and further on my spiritual path than I ever could have imagined.

Love light and blessings to all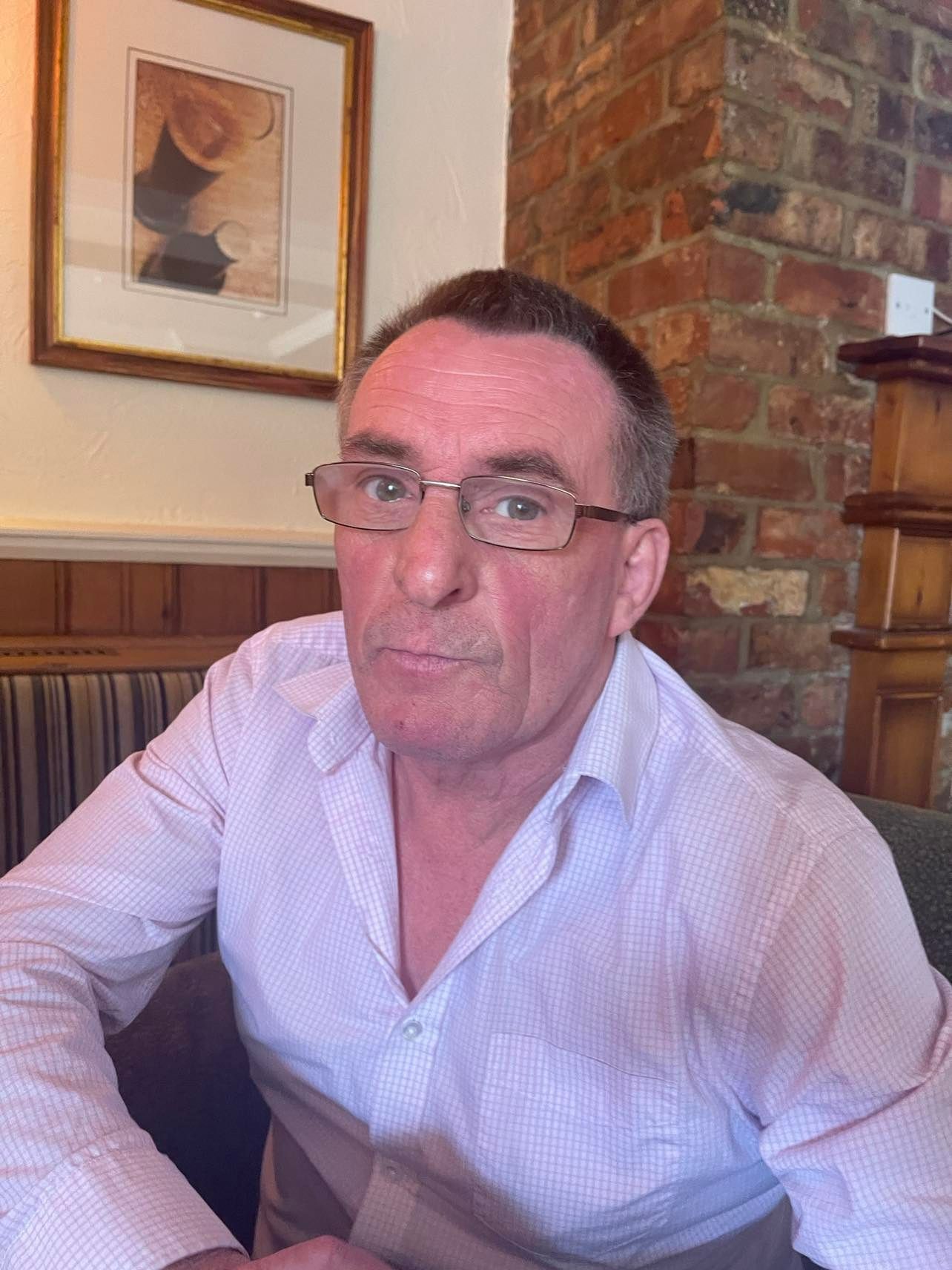 Hi, my name is Ian and I'm just a normal bloke who loves football, my grandchildren (who are the loves of my life), and I have an uncanny way with numbers!
I'm 'knowing', I've always been 'knowing'. When the numbers came along side this, they were like a fine tuning to what I already knew.
Through the power of your own unique numbers, you will find yourself, your direction, where you've been, lessons you should have learnt or are still learning, and attainments that you will make. You can find out who you are and how you work.
I have never trained as a numerologist, I've never needed to. I receive my intuitive wisdom about number directly from Source.
Are you knowing? Or do you think you're knowing? Or do you not know who you are but want to? I always say "dont ask me a question if you dont want the truth" because truth is what I am able to give you. In terms of the hub, I will be contributing all or anything, which means I'll be answering questions, providing information, guidance, articles and blogs on number and anything that else related that comes up intuitively. I'll be delivering live number readings and number workshops, so please do come along to those to get clarity about who you are.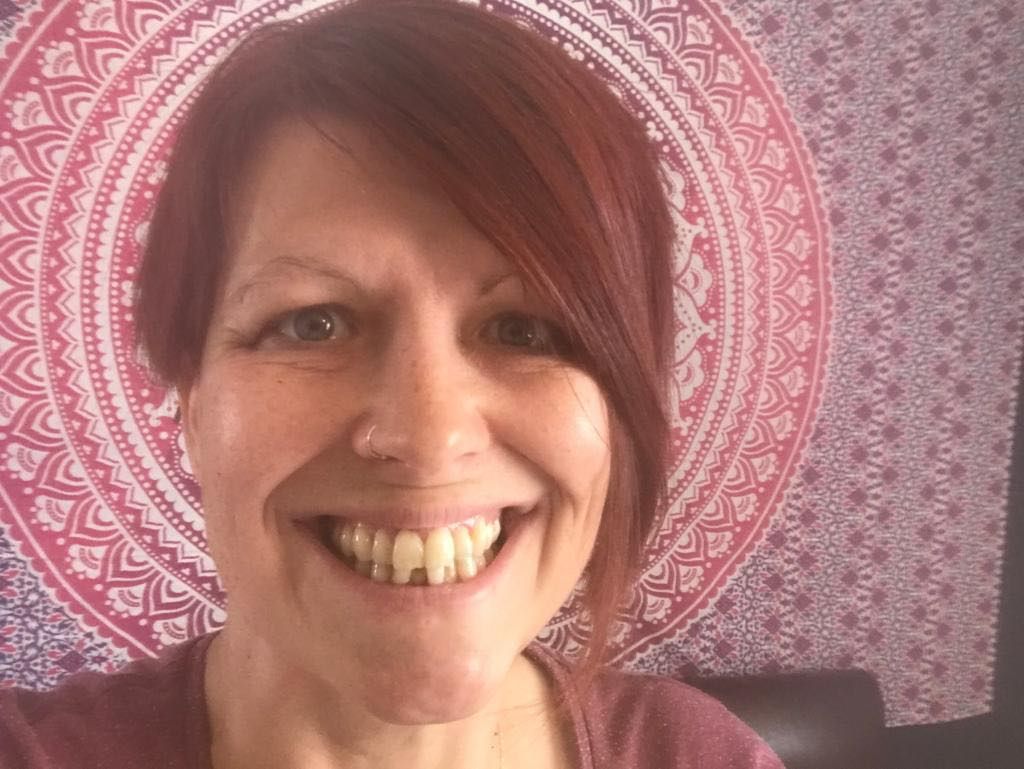 Hey! I'm so excited to be sharing this space with you and so many like minded empathic souls! I'm Cheryl, I'm a wife, a Mama to 2 small boys and a spiritual human being. I love discovering about Buddhism and mindfulness. I love finding ways to sit with the discomfort of my body and my many unwholesome thoughts. I live with OCD and have many obsessive thoughts, which I am learning to treat with loving kindness. I experience anxiety and worry at times too; the whole human experience! I'm naturally gifted at creating spaces for people to feel safe. I have a calm presence and many people have shared that I am empathic and have a big aura! I love crystals, am learning to align with the moon and am learning about the wheel of life. I'm a qualified Reiki 2 Practitioner and Swedish Body Masseuse and offer treatments through my Reiki with Cheryl business. I believe wholeheartedly in connection being at the heart of healing and am training to become both a breastfeeding counsellor and Perinatal Well-being Practitioner. I am passionate about gentle parenting, baby wearing and breastfeeding. As you can see I have varied interests and skills, but throughout, my warm heartedness and empathy bring a sense of calm and trust to my healing. I can't wait to share my growing wisdom with this community!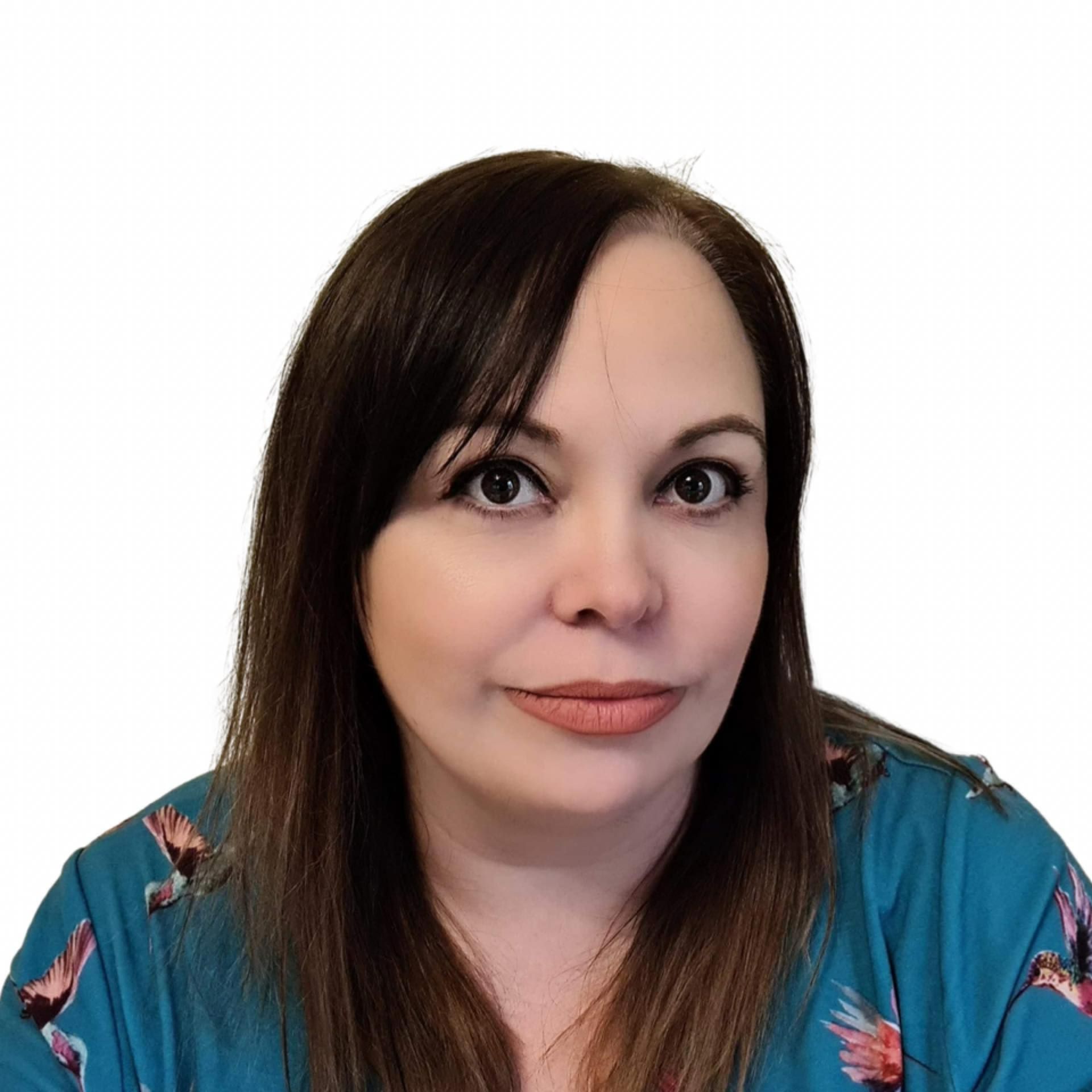 Hi! My name is Nicky and I am a Clinical Hypnotherapist and an Anxiety and Pain Management specialist.
I help my clients positively transform their life, wellbeing and happiness so that they can create the happy and peaceful lives they deserve.
Working together with my clients we get to the root cause of their issues quickly and then we implement powerful and effective strategies that retrain the subconscious mind and brain for a happier and brighter future. I am passionate about my work and am fortunate to have helped many people overcome the barriers holding them back in life.
I am looking forward to sharing videos of hypnosis and general mental health and wellbeing advice. I will be popping on with live sessions of hypnosis, and lives on a variety of topics.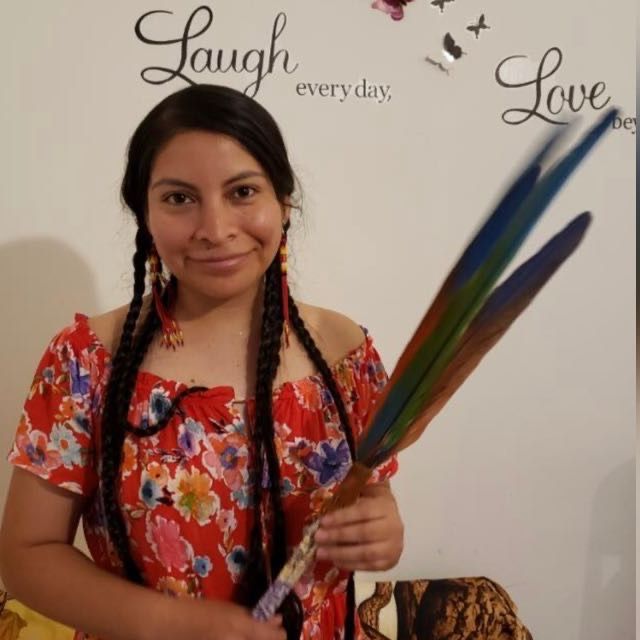 Fatima TeqseYak M Estrada
Hello! My name is Dovelight and I'm from Peru with Andino - Amazonian ancestry. I have been exploring, learning and healing on my path with different Shamanic practices, Energy healing modalities & Spirit contact to reconnect with my innate energy of love and compassion.
As a conduit to the spirit realm, and natural born energy healer since a little child, I love to listen and exchange dreams as a community way to find clarity. I keep expanding and walking the medicine path by holding space to empower us to remember our divine connection while allowing the gift of human experience.
I am a keen intuitive oracle tarot soul reader, ceremonial Cacao offering facilitator, divine messenger songstress, Vogel crystal healer, past life regressionist, Haiwarikui Ayni offerings to the land and I support Ancestral work among many other spiritual offerings and healings. I also speak Spanish fluently.
I will be offering content on all of these topics through live and pre recorded sessions.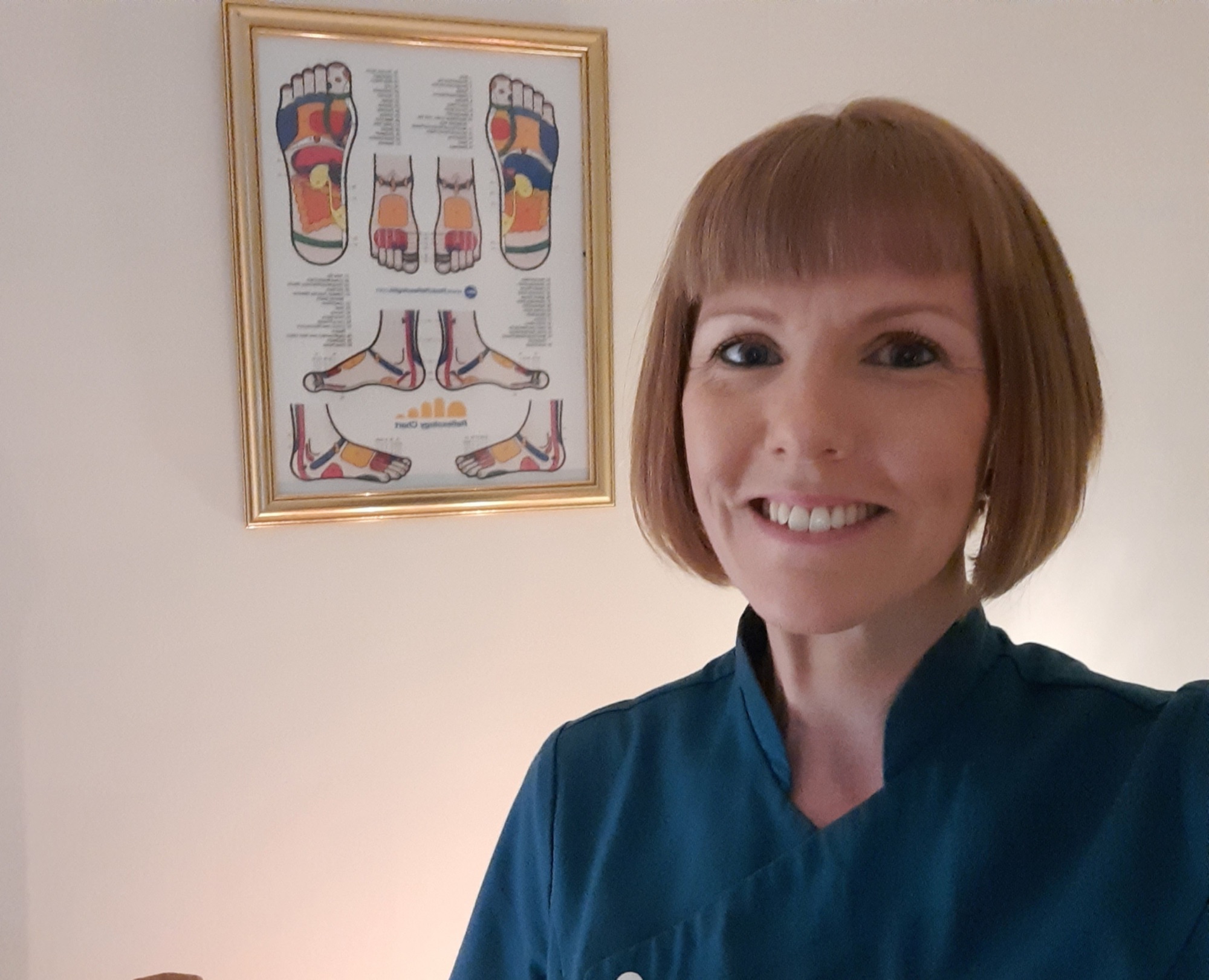 My name is Clare and my heart is filled with joy, to be able to share with you all what I love to do.
My holistic and spiritual learning journey started as a result of a car accident when I was 11 years old. Trying to resolve my back injury from the car accident, my mum had exhausted most areas of help from physiotherapy sessions, osteopathy and visiting a chiropractor on a regular basis. One day, my mum said to me "I've booked you a reflexology session with Margaret" - (the lady who went on to steer me towards becoming a Reflexologist, when I was 17) and this was the turning point not only in my healing from the accident but also the start of my wonderful journey that has led me to where I am today.
I trained as a Reflexologist in 2001 and qualified in 2002 and would see clients (mainly friends and family) alongside my full-time job but I knew deep down that my full-time job wasn't where I felt my joy and that I wanted to "make the leap" into my dream job of working and concentrating on expanding my client base. The "leap" came when I had my 2nd son and literally overnight my diary was full of bookings. I had manifested this for so long and the right time came and I have soared with it ever since and I'm grateful every day to have so many wonderful client's in my life. Who can honestly say that their "job" doesn't feel like work?! – ME!!
I married my lovely husband Simon, 19 years ago and we went on to have our 2 beautiful boys Paddy 11 and Jonjo 8 (who are equally as mad about crystals as I am!) Along the way, I qualified as an Aromatherapist, Usui Reiki healer and my latest course I had the joy of being able to start, Angelic Energy Healing level 1. I love bringing my family on my holistic journey and the support they give me is heartfelt.
I know there are many more areas of the holistic and spiritual world I am meant to explore and can't wait to share with you all what I have learnt and what I am about to embark on.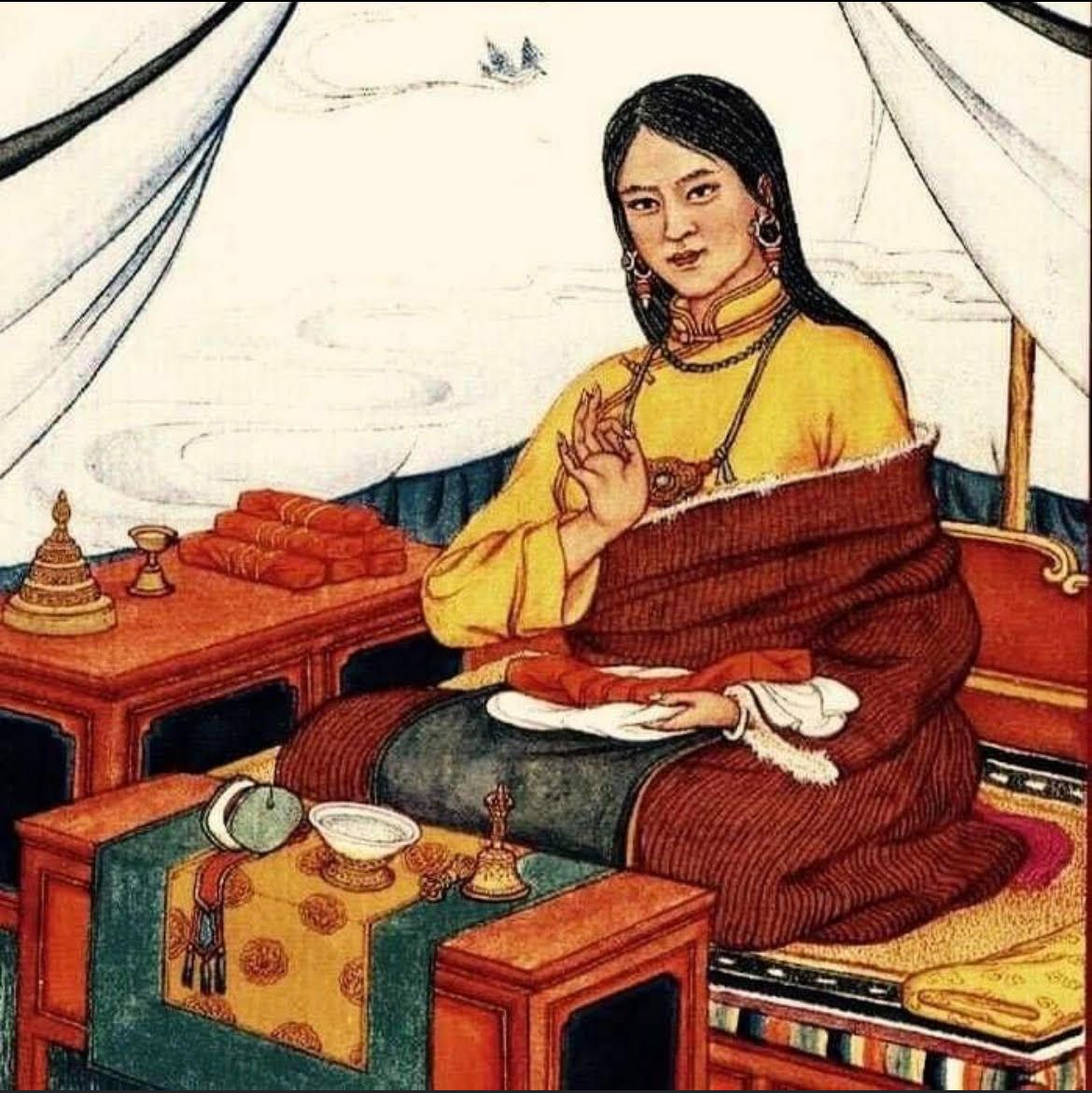 Hi to All! I am a Psychotherapist and work with veterans with PTSD related to combat exposure and/or MST (military sexual trauma). In my work I employ the use of contemplative psychotherapy by integrating several eastern philosophies and modalities. I am also a student of Buddhism and follow the Nyngma Lineage from Tibet. Currently, I also serve as the Coordinator of the local Sangha here in Palm Beach, Florida. For the past two years I have been enrolled in a Mindful Teaching Training Program and expect to graduate in March 2023 as a Certified Mindful Instructor.
I have always felt that I have a mission to serve and help others. As a young child growing up in the island of Puerto Rico, I connected to nature and spent long hours observing the animals around me wondering what their lives and my life was all about. Twenty-four years ago I read my first mindfulness themed book. At the time I was pregnant with my first child and I wanted to mother differently so I read a book on Mindful Parenting. From then on my relationship with myself began to change. A thirst for coming home took root and I have been a spiritual seeker and guide since then.
Today, I believe that the strength of my work lies in helping others come home to themselves. Befriending oneself can lead to the most profound transformation a human being can experience. There is a quality of kindness, humility and self-compassion that when galvanised fires up the human heart. I trust that every human being has this capacity!
I am proud to be a part of the Hub! I truly believe that those of us working on matters of spiritual development at this time in history are a true Army of Angels, regardless of how we are manifesting in our respective communities. I look forward to posting on issues related to turning obstacles into golden nuggets through Buddhist and Mindful practices!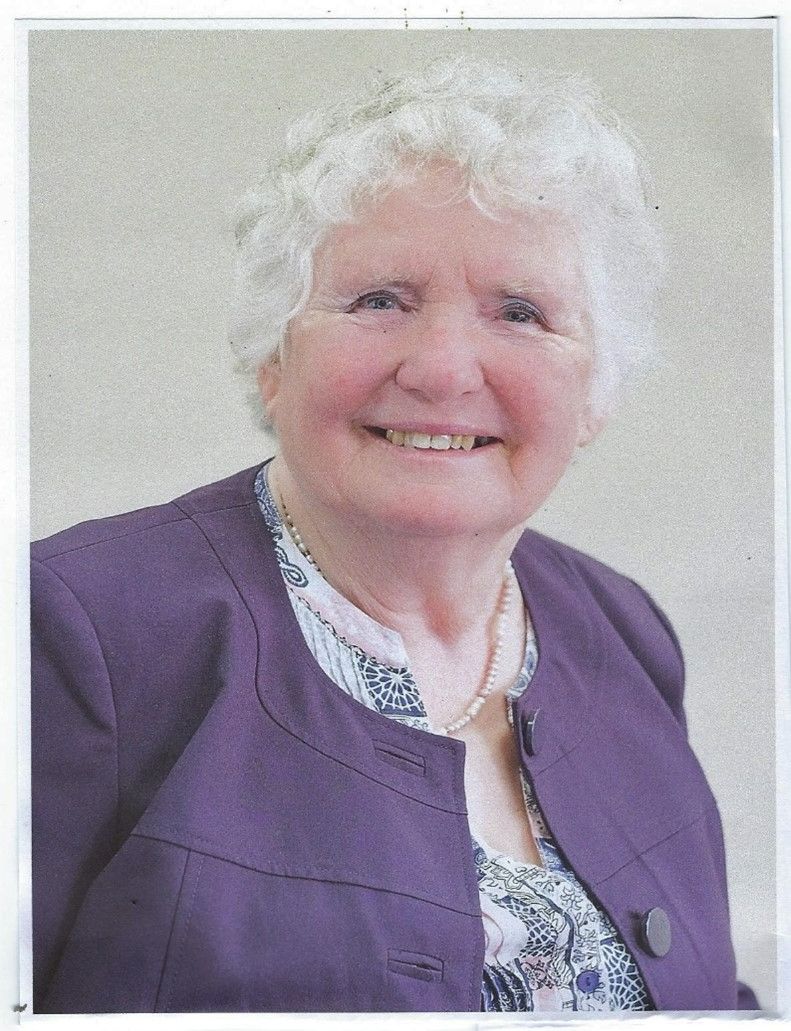 Hello, I'm Sheila Moore and I have been involved in spiritual work for about 45 years now. Mainly through a type of art known as 'Psychic/Spiritual' art. It is a form of mediumship done through a picture which is usually a portrait. It can be of someone you have known, someone who is coming into your life or even a Spirit guide. I do not know who will come through before I start drawing unless the person concerned is very anxious to make a contact. In that case they will keep trying to make contact with me, until I sit down and draw. I will be given some information which hopefully will help me to find the person they want to contact. If I am working directly for someone another Spirit contact will give me information as I do the drawing. All psychic artists work in different ways that suit their energies and guides and helpers.
Auragraphs are another type of spiritual art, a pictorial reading of the energies around a person or place at that point in time. I like to use them as a healing device involving colour therapy which is something I have studied. I look forward to doing one each month for each person to take what they need from it. It will be Spirit inspired.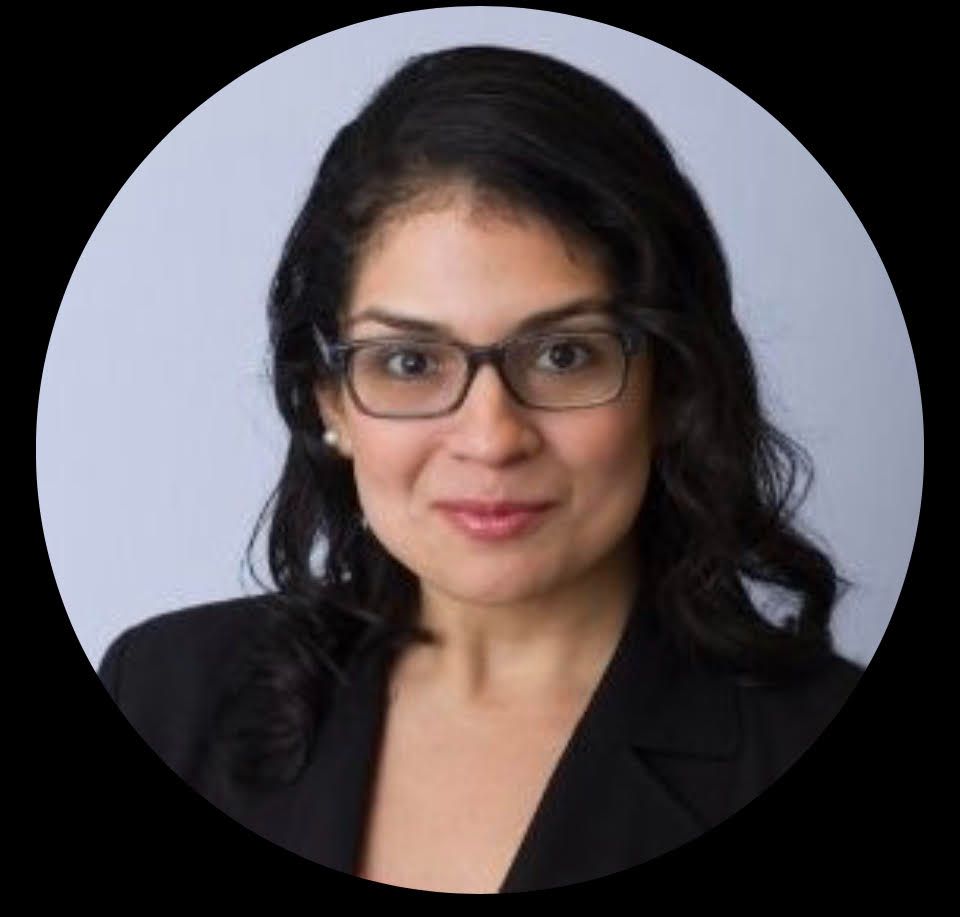 Greetings from NYC!
Do you know that laughter is the best medicine? Do you like to bring in happy moments in your life?
Well, I specialize in activating the inner Joy in people with my teachings, services and actionable insights.
My name is Letizia Bravespirit and my first name means happiness and joy, of which, I am an ambassador. I have had many "different lives" and I bring the insights from my experiences to brighten people's lives.
My many "different lives" have helped me developed many intertwined expertises to help you on your life's journey
I am a certified public health and heath educator - promoting health wellness (physical, spiritual, and mental) and preventing diseases through health education and behavior modification
I am a Life/lifestyle coach, specializing in transitions, grief and relationships to foster new beginnings
I am a Ceremonialist, helping people to celebrate their new life chapters via rituals and ceremonies as a registered Interfaith minister and Cacao Ceremonialist
I am a Mindfulness/Shamanic Practitioner, levering ancient technologies to modern day solutions
I am a Curandera/Community Herbalist, helping people to connect with their herbal allys in their daily lives and via elixirs and meditations.
I am a lifestyle astrologist, working on aligning with the stars and planets to further deepen the impact on our lives from a psychological perspective.
And finally, I teach 'Let's Be Fit's (R) EmpowerWe (TM) physio-spiritual workouts which activate emotions to drive dynamic exercises that transforms body, mind and soul.
I'm looking forward to seeing you all at the online ceremonies and connecting with you. Thanks for reading and much blessings to you.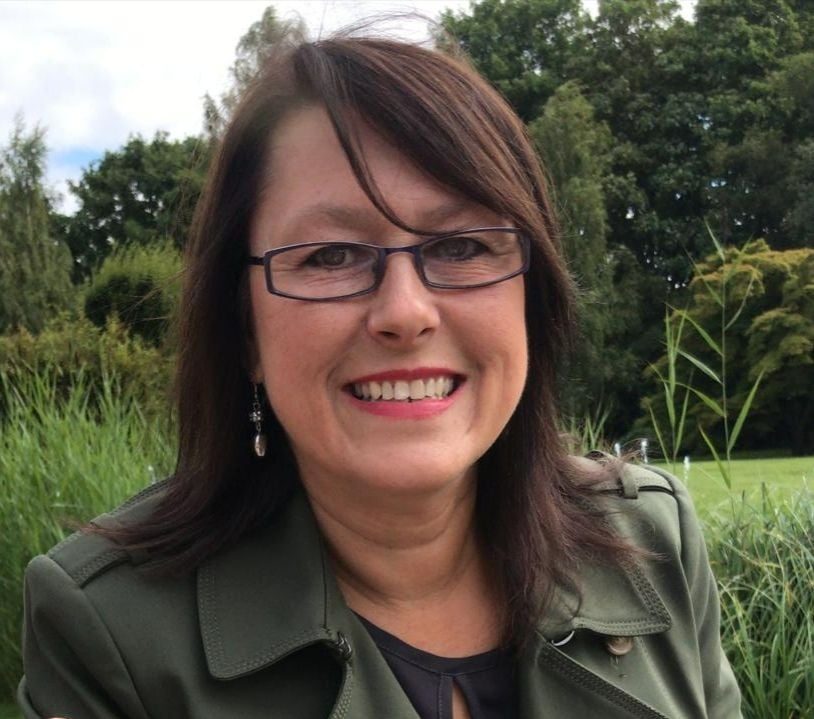 Hello I'm Debbie Perriss!
I moved to Norfolk 22 years ago with my husband of 35 years, 3 wonderful children, well adults now! and our doggies. I have engaged in arts and crafts as long as I can remember and it has been a big part of my being and I am passionate about what I do. I have been facilitating my creative craft workshops since 2018, mainly working in residential care homes, which I love doing and working within the community. I feel that my job is so rewarding, allowing me to connect with others while guiding them on their creative adventure through life and providing a sense of well-being.
. I believe that every one of us is creative and it's my role to entice that creativity out of people. Arts & crafts are not just about throwing paint around, which can be great fun of course! However there is more structure, movement and momentum that go with embracing your inner creativity and artistic expression.
I provide a relaxing, therapeutic experience where you will be supported, encouraged and nurtured all the way through your creative journey and connecting with your true self.
I am incredibly enthusiastic and utterly devoted to ensuring your unique and rewarding experience and am always there to assist, and guide you enabling you to find inner spiritual peace.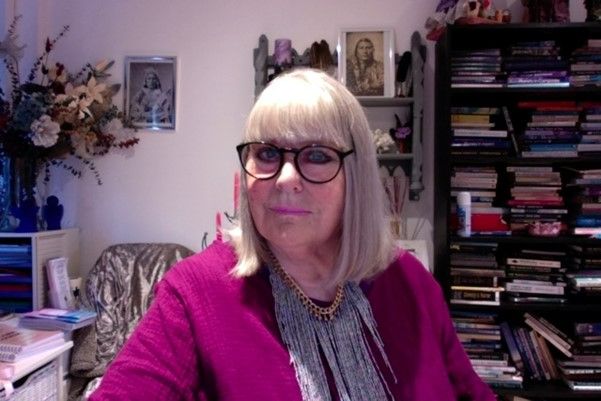 Hi, I'm Valerie Gordon Anckorn and I so enjoy my work as a qualified Past Life Regressionist.
I spent a year prior to my work as a regressionist doing a hypnotherapy course (and NLP techniques) so can also help you with your fears and anxieties, health problems and phobias. In 1992 I became a Reiki Practitioner and carried on to become a Reiki/Seichem Master and Tutor. Prior to that, around 36 years ago, I became an astrologer, and can draw up your natal chart from the planet positions above you at your birth. There is far more to astrology than just knowing your Zodiac sign – and I can tell your character and potential, and those of your children, family and friends. I am passionate about the subject and love passing on the knowledge by giving astrology classes.
Going further back in time, oh, around 55 years ago, I learned the art of palmistry, or hand reading. Again, there is so much more to hand reading than just the lines on your hand. I give palmistry readings in a beautiful, mystical 'gypsy hut' in my healing garden. I give courses on palmistry too. All these skills were subject to my Spirit Guides nudging, or sometimes nagging me, into learning the arts in order to intrigue and more importantly, aid people who are drawn in my direction.
I love my work, and love meeting all the like-minded people who gravitate towards me. Because I am a writer, an Indian Brave named 'Medicine Crow' manifested before me, commanding that I write a book about my spiritual and psychic experiences- it is called 'The Magician's Daughter – A Modern Mystic's Journey of Adventure'.
My Dad, you see, was a stage magician, so from an early age I believed in Magic, and the belief that anything is possible still lives within me. So, that's me in a nutshell, but as Debbie and Rachel, the founders of The Hub, have invited me to write monthly articles on the above subjects, (which I am looking forward to accomplishing) you will be hearing more of the marvels and mysteries I have experienced on my sometimes rocky road to discovery.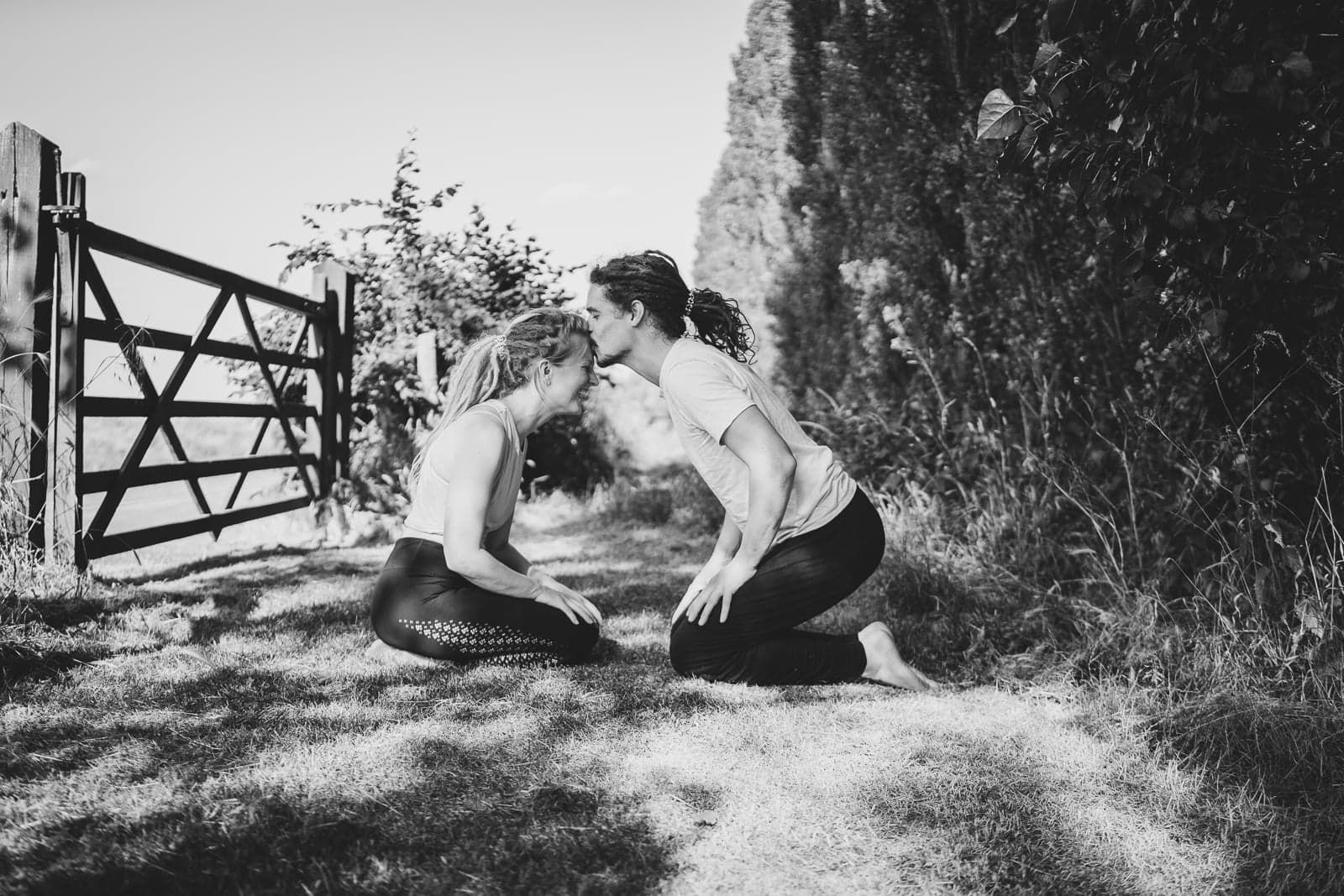 Peter Hilland & Katy Jordan
Hello, we are Peter and Katy. Otherwise know as Chameleon Yoga Studio. We hold Yoga, meditation and sacred ceremony classes in Wisbech, Kings Lynn and Ely.
During the first lockdown we both started to re-evaluate our chosen careers. Katy was working as a primary school teacher and Peter was working in credit control and accounts. We were both incredibly unhappy with our paths in life and knew we needed to make a change.
We decided to start teaching Yoga as a way to deepen our own practices, forge new connections and maybe find a new way to live. Since then things have grown, changed and we have a much more balanced way of living. We have also started work on creating our own Yoga, wellness and sacred ceremony retreat space.
Peter:
When I started teaching Yoga I was mostly interested in Power Yoga, arm balances and inversions. However, I quickly found myself going down a much more relaxed and spiritual path. Now I mostly teach Elemental Yoga, meditation and Cacao ceremony. All of my practices encourage you to follow and listen to your body. Making the poses fit you and not the other way around. I can't wait to share space with you, and introduce you to the magic of the elements and pachamama. Aho.
Katy:
I'm Katy and I've been practicing Yoga for around four years. I immediately fell in love with the practice as I noticed the way that it brought me into the present moment and soothed my busy mind. I wanted to deepen my knowledge, develop my personal practice and share the experience with others, so I decided to complete my 200-hour training to become a yoga teacher. I've been teaching classes for over a year and have developed a real passion for Yin Yoga. In Yin, we hold poses for longer periods of time than we would in other styles of yoga. The practice has manybenefits physically, emotionally and spiritually and is often described as a very 'inward' journey.
I'm excited to share this beautiful practice with others.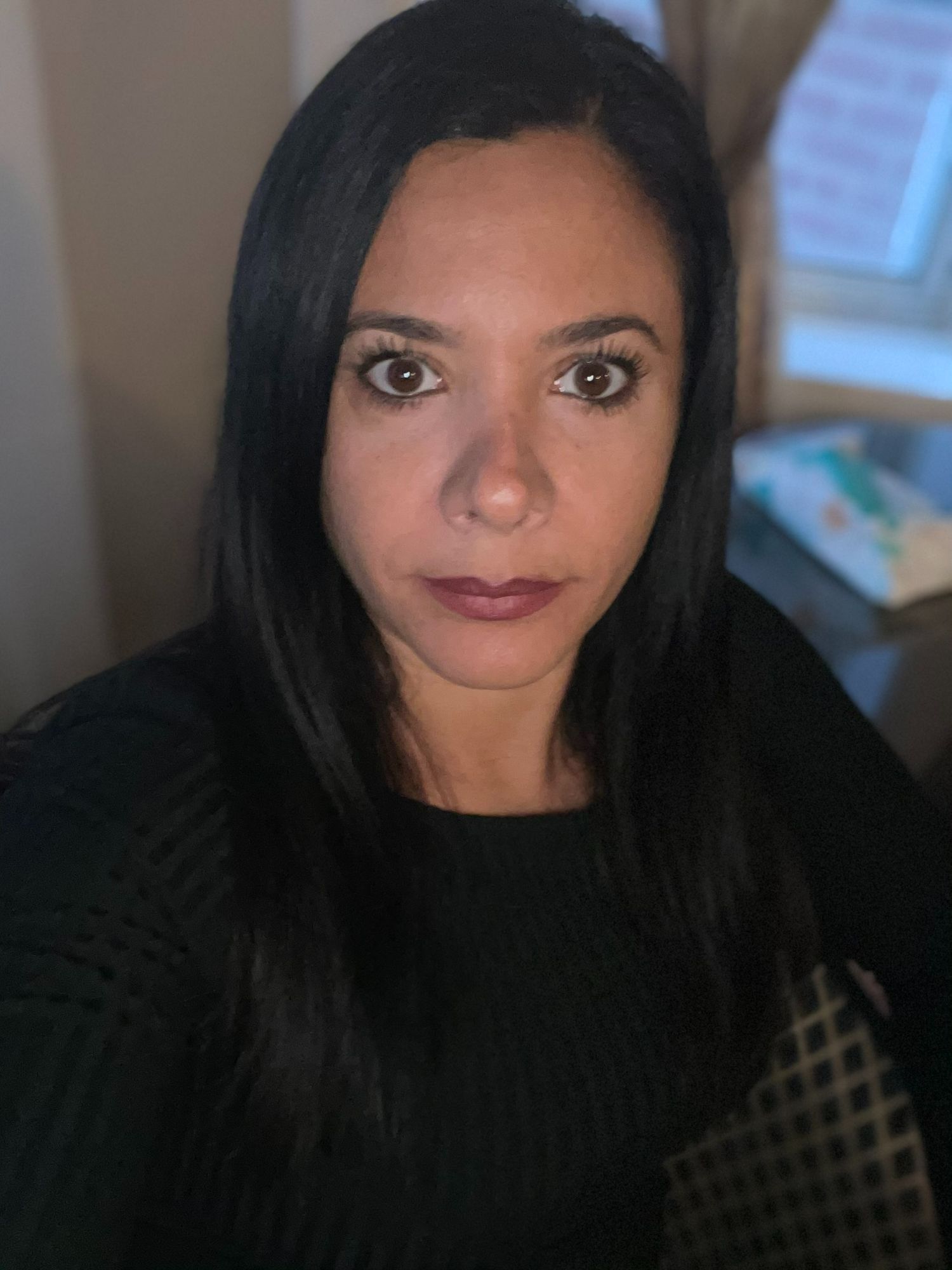 Hello!
I am Dr. Karina Barro. I am a practicing psychologist that merges spirituality into my sessions. I feel not including an aspect of spirituality in psychology keeps the process stagnant and takes longer to heal. I use tarot, runes and connecting with my guides to help you on your journey. Additionally, when the present doesn't make sense, I like to go back and do past life regressions so that one can analyze not just the present life, but the past too. All love and no judgement is my belief.
Life is about learning, and sometimes those lessons are not so pleasant. I am here to help you through those times in a way that helps you come up with a personal philosophy on life's meaning so that those more difficult points on one's journey's are no longer so painful. My first question to a client is "What is your philosophy on life?" Then I ask "What do you think these relationships in your life are about?" These questions help me understand you a bit.
I specialize in a variety of issues from a psychotherapeutic and spiritual component. These include...
ADHD
Anxiety
Career Counseling
Child
Coping Skills
Depression
Divorce
Domestic Abuse
Domestic Violence
Education and Learning Disabilities
Family Conflict
Grief
Infidelity
Life Transitions
Marital and Premarital
Obesity
Parenting
Relationship Issues
School Issues
Spirituality
Testing and Evaluation
Women's Issues
...and I'm looking forward to sharing content in all of these areas.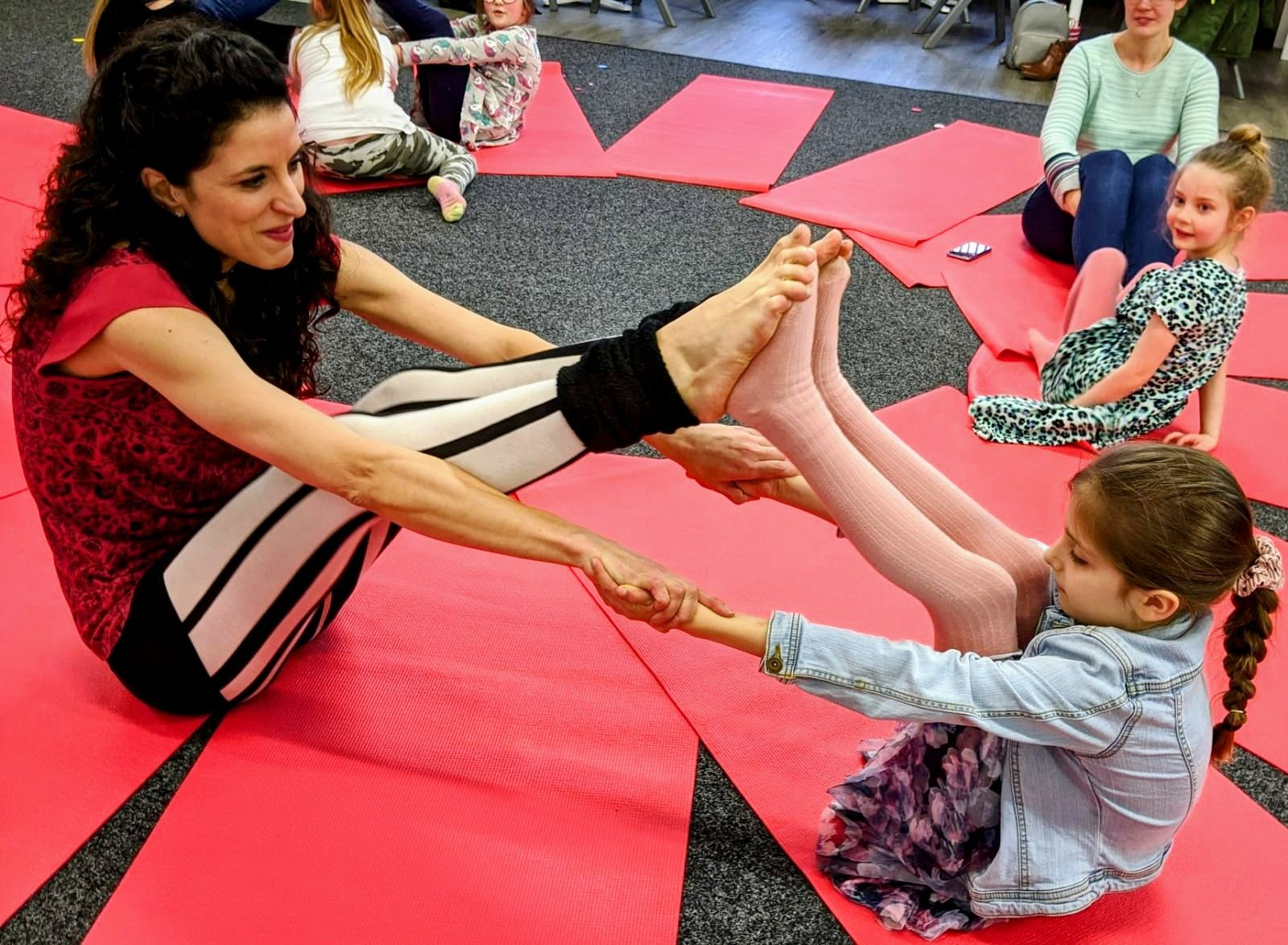 Hi! I'm Adelia and I am a Children and Families Yoga teacher committed to spreading the benefits of yoga through engaging, fun and energy packed yoga sessions.
I have been working with children and teenagers for more than 19 years in several different settings such as: schools, children's centres, youth clubs, young carers clubs, SEN schools, charities, festivals and private parties.
I have been a Children's Entertainer for more than 15 years and I certainly bring the creativity, joy and a diversity of skills to each yoga session! During my yoga sessions expect not only yoga poses and calming breathing techniques, but also imaginative storytelling with multi props, games, dances, mindfulness crafts, laughter yoga and even sensory bubbles! All of this to achieve a fully immersive experience.
My friendliness and imagination runs free as a child, hence my ability to connect and reach, not only to children, but to their families.
I believe that yoga is an holistic approach to a better mind, body and soul, having myself reaped the benefits of this practice. I have been doing yoga for many years as a way to heal not only physically but also mentally. Yoga has helped me to not have back pain anymore, to be flexible, strong and managemy overall wellbeing and mental health, especially during the last, tough for all, pandemic year.
I am passionate to spread all these yoga benefits to the community and teach children and their families to connect with each other, be happier, more self-aware, resilient, confident and thrive physically, emotionally and socially by practicing it. Yoga is a valuable life skill that needs to be shared, and I set myself the mission of doing so.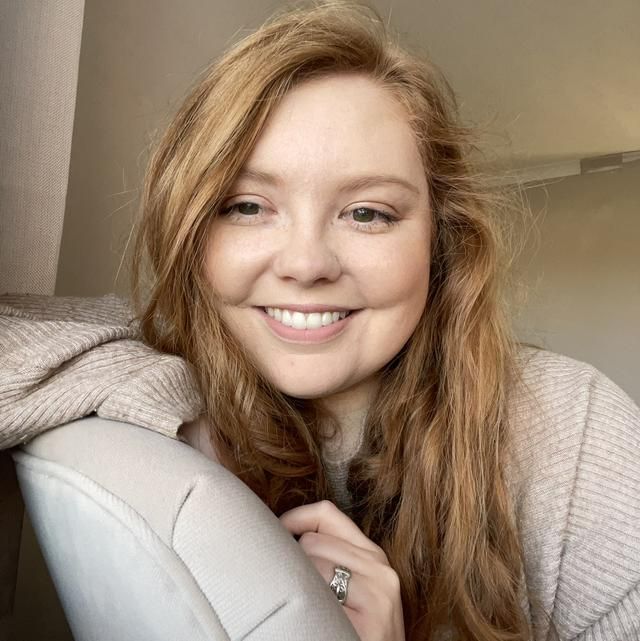 My name is Chelsey Sturgeon and I am an Angelic Reiki Master Teacher, Spiritual Life Coach, Author and Holistic Therapist.
I initially began a career in Law, specialising in Crime and Policing, but soon came to realise that my life was heading in a completely different direction. I have always been fascinated by Angels and have since discovered that I had been working with them since I was a child.
After the death of my beloved Grandad my true calling finally revealed itself to me through an Angelic Reiki healing session and I haven't looked back! I am now proud to work with the Angels on a daily basis to bring healing and love to anyone and everyone. I am proud to specialise in Angelic Reiki and know that my Soul Purpose is to bring more healing and light into the world via the Angelic Kingdom of Light. I am so happy and grateful to be on this journey.
Terms & Conditions for Contributors
***Please contact us if you would like to apply to be a contributor.
Contributors do not have to be members of the hub. They can submit on a regular basis or submit one-off pieces without being members. However, if they wish to be a member of the hub they can apply for 15% off of membership fees. Contributors must make one submission per month, to qualify for 15% off of membership fees and all submissions must be submitted by the 15th of each month in order to be in the following months schedule. Failure to comply with this agreement will result in the termination of contributors discounted membership plan.
REQUEST A COPY OF THE BROCHURE