Humanities increasing collective anxiety over the financial climate
Posted on
Humanities increasing collective anxiety over the financial climate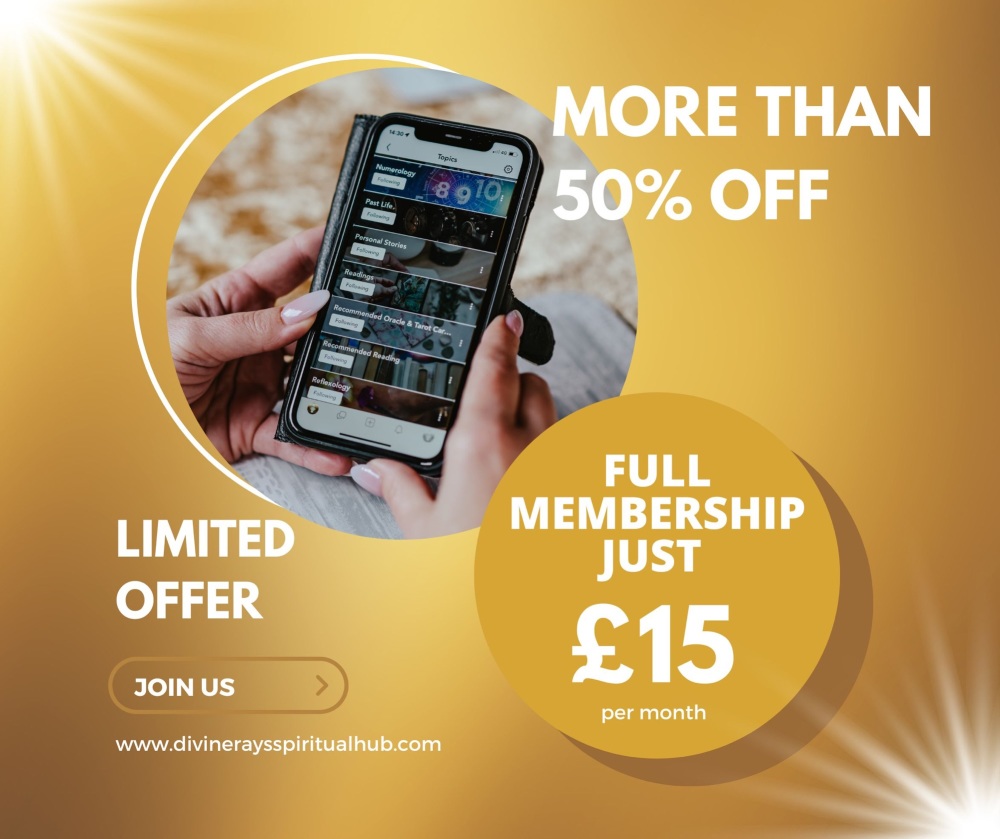 Divine Rays Spiritual Hub is created under the direct guidance and supervision of the Angels, Guides and Masters that Debbie and I, along with several of you, our contributors, connect to. We spend many hours in communication with these beings, seeking their counsel and direction so that we can be sure to align the hub with their intentions for it.
Since the hubs inception, the economic climate of our country has altered drastically. We have been concerned about the financial hardship this creates for people collectively and when we asked the angels for their stance on this, this is what they said:
"There is a collective 'release' occurring. Humanity is going through an awakening and certain things in their lives are having to be released in order for new beginnings to emerge.
Humanity is struggling with financial security, for themselves and for their families. As humanity, as a collective, learn to create a new beginning for their social and economic climates, they have to learn better ways than the old ways. The old financial structures have to dissolve and new ones will emerge as they become better and better at navigating the changes. Humanity is working towards establishing a solid foundation in the material world for a more secure and sustainable economic climate in the future. This will mean challenges, changes and losses. Humanity may find that they are losing some of the things around them but they must acknowledge and know that besides being physical beings, they are all incredibly resourceful spiritual entities.
This is a necessary time for humanity, a time where old structures die and crumble to make way for the new and improved ones. But an anxiety ridden time for humanity also, as changes are rapid and unexpected for them.
Archangel Michael, 'The Emperor' is with humanity at this time, with his sword of light, helping to release anything getting in the way of their rise in ascension. He asks humanity not to get caught up in the chaos around them, but to bring steadiness, discipline and organisation, leadership and careful planning to their lives.
The increasing collective anxiety is causing worry and distress for people. They find themselves brooding and waiting for a storm. They feel stuck in their present situations, without support. Yet their fears keep them trapped in perpetuating cycles. Habit and familiarity are compelling forces for human kind which keep them from hearing their intuition and dishonouring their genuine feelings. Humanity are being encouraged to let go of the thoughts and behaviours that no longer honour them so that they can walk away from the negativity of their world and towards greater collective happiness.
But this is also a time for renewal and hope. The pain and trauma feel real but this time will pass and humanity can look forward to greater joy in their future. They will be free to move on from this collective anxiety. It is up to humanity to finish letting go of residual grief and open their lives to a new self-loving intention with joyous connections. The current conditions will transform for the better.
The time is right for humanity to take advantage of the creative energy of this cycle they find themselves in. Where they were resistant to, or disbelieving of, the unlimited power they have, they will become awakened to this. They have the ability to change their external world as they open up to their inner world of eternal wisdom, talents and abilities. Humanity is being challenged to dig deep, find the confidence and courage to go within, making the most of this opportune cycle and the unlimited forces at their disposal.
Where the worlds authority appears to be crumbling before our eyes, you as hosts of the hub, have the opportunity to offer leadership, logic, strength, wisdom and power and to inspire these qualities in others. Now is when you must lead and act to support communities in their lives and inner growth, so that they can reflect this into their outer worlds. Make your choices from a place of love, wisdom, rationality, logic and grace. Allow love to flow into the hub, into the lives of others. Open yourselves and your hearts to the higher vibrations and loving energy of the universe. Help others to resolve past issues, to forgive and open their hearts, to receive! Teach everyone to be all that they can be and to reach inside to the force within. The bright sparks of your energy will illuminate others and will ignite others spiritual journeys. And then new roads leading to greater love will be revealed.
Souls will soar. New beginnings, ideas, revelations and exciting adventures await all involved in their personal and business lives. Creative endeavours, enthusiasm and positive energy and renewed spiritual strength will be at an all time high. The powerful force of spirit will flow through them.
Humanity will heal from emotional wounds and rewrite their personal stories. They will light up more brightly and experience more joy, laughter and play. Magic will unfold as synchronistic events lead them in new directions. Open communication and honesty will bring people together, allowing them to connect and grow together on a soul level. As humanity shifts, so too does Earth. And vice versa. You each shift into higher vibrations together. "
It became even more clear that humanity are struggling with collective anxiety over their financial stability. We want to address this in the hub so that as many people as possible can access its loving energy without such a burden to their purses.
Therefore, we have been guided to reduce the membership fee of the hub temporarily to £15 per month, for the next 6 months. After 6 months, we will review the situation and see what guidance we receive. We won't increase prices without letting our members know the guidance we receive.
We remain hopeful that the sparks of new beginnings will emerge for humanity soon. We're with you and them every step of the way and we remain committed to your growth, your evolution and your hearts.
Much Love, light and blessings to you all,
Rachel & Debbie xxx